Past Lougheed-Kofoed Artists
2016 Artists
Tesfa Alexander '02
Tesfa Alexander is currently the director of research and evaluation in the Office of Health Communication and Education at the U.S. Food and Drug Administration's Center for Tobacco Products. He earned his doctorate in cross-cultural health communication at the University of Memphis, after completing his Master of Arts degree in organizational communication at Emerson College, and his Bachelor of Arts degree in English writing and speech communication at SUNY Potsdam. At the FDA, Alexander leads the development and implementation of research activities that inform the creation of tobacco education campaigns, such as "The Real Cost" and other health communication initiatives. Alexander also serves as an adjunct professor of health communication at the University of Memphis. An accomplished photographer, he is also the creator of the national "I Am" photo project, which celebrates the lives, struggles and joys of black men across the United States. While at SUNY Potsdam, Alexander was the president of the Black Student Alliance, in addition to serving as a resident assistant and mentor. As an undergraduate, he received several recognitions, including the 2002 Student Leadership Award presented by the Division of Student Affairs. As an alumnus, he was invited to return as the keynote speaker for SUNY Potsdam's 2010 Dr. Millard and Ruth Harmon Student Leader Conference.
ASTEP
Artists Striving To End Poverty (ASTEP) was conceived by Broadway Musical Director Mary Mitchell Campbell and Juilliard students to transform the lives of youth using the most powerful tool they had?their art. ASTEP connects performing and visual artists with underserved youth in the U.S. and around the world to awaken their imaginations, foster critical thinking, and help them break the cycle of poverty. ASTEP employs nationally accredited standards to train artists and create arts curricula, and closely monitors and evaluates the impacts of each program on the children we serve. ASTEP collaborates with schools and partner organizations to meet the specific needs of communities. They collaborate with partners to tailor each program to address the specific risks youth face in their communities, such as substance abuse, gender inequality, HIV/AIDS, domestic violence, gang violence, and teen pregnancy.
Douglas Beasley
Douglas Beasley?s personal vision explores the spiritual aspects of people and place and is concerned with how the sacred is recognized and expressed in everyday life. He hopes that his photographs act as prayer-like offerings, as a departure point for the viewer?s own visual or spiritual journey.
After receiving a BFA from the University of Michigan, Ann Arbor, where he also studied Eastern Religions and Native American culture, he worked for several prominent commercial photo studios as a photo and darkroom assistant. Both helped him develop a appreciation for attention to detail, lighting and technical proficiency but left him longing for artistic self-expression. He then opened his own studio in Minneapolis, MN emphasizing commercial and editorial fashion. As a strong feminist, he considers himself the world?s most unlikely fashion photographer but greatly enjoyed the creativity and spontaneity of fashion photography. This evolved into shooting extensively throughout the country and internationally forvarious advertising, educational, public service and non-profit clients. Doug currently works on fine-art based commercial projects around the world.
Dr. John Bennett
Dr. John Bennett graduated from Bretton Hall, University of Leeds in 1979 with an honours degree in Drama. He returned to Bretton to complete a PGCE in Drama and English (with distinction) in 1981-82. Appointed to Liverpool Hope in 1990, Dr. Bennett embarked on an M.A. and graduated in Creative Writing from the University of Lancaster in 1993. This was alongside his PhD from the University of Reading; my thesis was entitled,' A Good Night Out?: The Popular Theatre of John Godber'. He specializes in contemporary popular theatre and is a Course Leader for Contemporary British Popular and Mainstream Theatre. He has taught Playwriting and Devising and continuous to teach research methods to Level I Drama students. Dr. Bennett is also the award director for the MA Contemporary British Popular Theatres course and on the register of practitioners of the Higher Education Academy.
 
Harvey Breverman
Harvey Breverman is an influential educator and an internationally recognized master printer who works in several media. A graduate of Carnegie Mellon University, he was hired to teach at the University at Buffalo in 1961 and given the charge to reinvigorate the drawing program. According to Breverman, he ?did just that and, likewise, created a significant printmaking program.? Promoted to full professor in 1969, Breverman later received the rank of State University of New York Distinguished Professor of Art in 1999. In 2003 he received the Distinguished Teaching of Art Award from the College Art Association.
In an artist?s statement, Breverman describes the human drama as a primary source for his paintings, drawings, and printmaking?that drama ?particularized by the figure in all its frailty and grandeur.? He continues, ?A surround of fragments, connected or disparate, have found their way into my imagery. It serves as a compelling and complex vehicle not only for identity, disguise, and deception, but as a conveyor of associations and private mythologies.?
 
Mia Brownell
Mia Brownell was born in Chicago, Illinois to a sculptor and biophysicist. She uses the conventions of the the painted food still life as a means to comment on contemporary issues surrounding food. Her paintings simultaneously reference 17th century Dutch Realism and the coiling configurations of molecular imaging. Mia has had solo exhibitions in major American cities including New York, Boston and Washington, DC. Mia?s paintings are in several private, corporate, and public art collections including Wellington Management, Fidelity Investments and the National Academy of Sciences. She is Professor of Art in New Haven at Southern Connecticut State University.
Burlington Taiko Group
Burlington Taikois the performance arm of our non-profit entity,Taiko AikoKai New England (TANE). Our mission: to promote the performance and practice of Taiko and provide education about Taiko and Japanese culture.
Burlington Taiko Group estimates it has introduced over half a million people to the power of taiko via public performances including feature performances at the 100th running of the Boston Marathon, annual performances at Burlington's First Night, the Joseph Campbell - Keepers of the Lore festival, the Black Ships Festival in Newport, Rhode Island, and over 200 corporate, collegiate and public performances.
http://www.burlingtontaiko.org/
 
Randall Couch
Randall Couch edited and translated Madwomen: The Locas mujeres Poems of Gabriela Mistral (University of Chicago Press, 2008), which won the biennial Popescu Prize for Poetry Translation (Poetry Society, UK), was one of two finalists for the PEN Award for Poetry in Translation, and was chosen by the London Review Bookshop as one of ten books in its "Decade of Poetry" booklist. He is a regular panelist on the podcast series PoemTalk sponsored by the Poetry Foundation, PennSound, and Kelly Writers House.
He has published essays and book chapters on Susan Stewart, Harryette Mullen, Gabriela Mistral, Constantine Cavafy, Ezra Pound, and on ethics and reception in poetry translation. His poems have appeared in numerous journals and anthologies including Best New Poets and The Hide-and-Seek Muse. In 2000 and 2008 he was awarded poetry fellowships by the Pennsylvania Council on the Arts.
As Adjunct Professor of English at Arcadia University, he has taught advanced poetry writing and poetics since 2003. From 1989 he has served on the professional staff of the University of Pennsylvania. Trained as an art conservator, between 1980 and 1989 he held positions at the Northeast Document Conservation Center, U.T. Austin's Harry Ransom Humanities Research Center, and the Philadelphia Museum of Art. He was educated at Trinity University and the Warren Wilson College MFA program for writers.
Kuukua Dzigbordi Yomekpe
Kuukua Dzigbordi Yomekpe characterizes herself as a trans-disciplinary artist, choreographing West African dance forms, creating western versions of Ghanaian recipes, and penning memoirs, essays, and social commentaries. Her scholarly and writing interests lie at the intersection of race and skin color, African culture, Black women?s bodies, expression of voice, and non-conformance. All her work is influenced by her education and socialization in Africanist, feminist, and post-colonial theories, and Liberation Theology and Goddess Thealogy.
https://ewurabasempe.wordpress.com/
 
Martn Espada
Called by Sandra Cisneros ?the Pablo Neruda of North American poets, ? Martn Espada was born in Brooklyn, New York in 1957. He has published almost twenty books as a poet, editor, essayist and translator. His new collection of poems from Norton is called Vivas to Those Who Have Failed (2016). Other books of poems include The Trouble Ball (2011), The Republic of Poetry (2006), Alabanza (2003), A Mayan Astronomer in Hell?s Kitchen (2000), Imagine the Angels of Bread (1996), City of Coughing and Dead Radiators (1993) and Rebellion is the Circle of a Lover?s Hands (1990).
His many honors include the Shelley Memorial Award, the Robert Creeley Award, the National Hispanic Cultural Center Literary Award, an American Book Award, the PEN/Revson Fellowship and a Guggenheim Fellowship. The Republic of Poetry was a finalist for the Pulitzer Prize. The title poem of his collection Alabanza, about 9/11, has been widely anthologized and performed. His book of essays, Zapata?s Disciple (1998), was banned in Tucson as part of the Mexican-American Studies Program outlawed by the state of Arizona, and will be reissued in a new edition this fall. A former tenant lawyer in Greater Boston?s Latino community, Espada is a professor of English at the University of Massachusetts-Amherst.
Christopher Feigum
Christopher Feigum has been praised for his dynamic stage presence and elegant musicianship with America?s leading opera companies and orchestras. Critic John von Rhien in the Chicago Tribune praised his ?mellifluously sung, elegantly acted Figaro?the quality of his voice and singing is matched by his amiably confident platform manner.? This role served as the vehicle for his San Francisco Opera debut in a John Copley production under the baton of Roy Goodman; He also has sung the role with Opera Colorado, St. Louis Opera Theater, Houston Grand Opera and Tulsa Opera.
Mr. Feigum?s recent work includes performances as First Officer in John Adam?s controversial work The Death of Klinghoffer at the Metropolitan Opera, Brander with the Cleveland Orchestra in La Damnation de Faust with Maestro Charles Dutoit and performances of Strauss? Daphne as the First Shepard with Maestro Franz Welser-Mst in Cleveland. Additionally, Mr. Feigum made his debut with the Lincoln Center Festival in New York to reprise the role of First Shepard in Daphne with Maestro Welser-Mst and the Cleveland Orchestra.
During the 2012/13 season, Mr Feigum returned to the Metropolitan Opera as Sebastian for the critically acclaimed performances of Thomas Ads? The Tempest (available on Deutsche Gramaphon DVD), for which Mr. Feigum won a Grammy Award (Best Opera Recording 2013). The performances were broadcast in cinemas in over 100 countries, as part of the Metropolitan Opera?s ?Live in HD? broadcasts.
 
Torrance Fish ?97
Torrence is a regionally exhibiting artist, educator and museum professional. His work has been shown throughout the northeast and he has won several awards for his sculpture. He has also been commissioned for numerous projects including the University Torch for the University at Albany and Nightfire for Albany?s 60th Tulip Festival. He has worked at the Tang museum since 2003 and currently holds the position of Head of Installations and Building Manager, is in his seventh year as an adjunct instructor at Fulton Montgomery Community College having taught three-dimensional design, drawing and ceramics and is the proprietor of T-Square Fabrication. He has also worked at Func Art Design and The Fields Sculpture Park at Art Omi, has served on the Albany Center Gallery Exhibition Committee, chair for the Saratoga County artist grant panel, a juror for local art shows and Curator for the exhibition, Powers of Ten at the Perrella Gallery. Torrance began his college education at Fulton Montgomery Community College, earning an A.A. in Visual Fine Arts, transferred to SUNY Potsdam to complete his B.A. in Studio Art and completed his studies at The University at Albany with an M.A. and M.F.A in sculpture.
 
Gary Fry
Fry is an Emmy-winning Chicago-based composer, arranger, producer, conductor, and music educator. He has crafted music for recordings, films, commercials, publication, and live performance. Significant credits include his work as arranger/composer for the Chicago Symphony Orchestra's Welcome, Yule!holiday concerts since 1996, artistic consultant to the Dallas Symphony Orchestra for their annual Christmas Celebrationconcerts, and over 100 commissions for Christmas and holiday music from those orchestras and others from around the nation.
Gary Fry has long been one of the nation's foremost commercial music producers, with over 2500 nationally broadcast radio and television commercials for companies such as McDonald's, Sears, United Airlines, Kellogg's, the U.S. Air Force, and hundreds of other advertisers. He won an Emmy Award in 2006 for his original commercial music for WBBM-TV (Chicago).
This unique combination of symphonic skills and commercial experience has made him a highly-sought music writer for organizations looking for the highest-quality compositions and arrangements that also appeal to a broad audience. His deep background in the recording studio and expertise in maximizing digital recording techniques has proven valuable to clients for CD production. Recently Gary produced and arranged an album for the United Nations entitled Ambassadors Sing for Peace,featuring actual ambassadors to the UN from several countries for whom he also acted as vocal coach. A new recording project for the UNRocks band (comprised of ambassadors) is currently in the works. The new video for Ronald McDonald House Charities which Gary arranged and conducted has received over 700,000 views on YouTube.
V.V. Ganeshananthan
V.V. Ganeshananthan is a fiction writer and journalist. She grew up in Bethesda, Maryland, and has lived in Virginia, Iowa, New Hampshire, New York, Michigan, Pennsylvania, Massachusetts, and Minnesota, where she currently teaches at the University of Minnesota. She previously taught at the University of Michigan.
Her work has appeared in The New York Times, The Washington Post, The Atlantic, and Columbia Journalism Review, among others. The Radcliffe Institute for Advanced Study at Harvard and the National Endowment for the Arts awarded her fellowships in 2014. Her novel, LOVE MARRIAGE (Random House 2008) was longlisted for the Orange Prize, named one of The Washington Post's Best of 2008, and translated into several languages. She writes frequently about Sri Lanka and its diaspora communities, and is at work on a second novel, excerpts of which have appeared in Granta, Ploughshares, and Best American Nonrequired Reading 2014.
Nathaniel Infante ?04
Nathaniel graduated from SUNY Potsdam in 2004 with a BA in Art Studio and Art History. He then attended the University at Buffalo where he received his MFA in Visual Studies with a concentration in printmaking in 2007. He currently works in the Art Department at SUNY Potsdam as an Instructional Support Technician. Nathaniel works in a variety of artistic media but has recently concentrated on various printmaking techniques, mixed media drawing and landscape photography. His prints and drawings often convey a satirical interpretation of consumer society, often commenting on technology, war, energy and entertainment. His photographs on the other hand are large-scale panoramic landscapes that depict regional areas of nostalgic or symbolic interest to him. He recently completed and exhibited these photographs as a series and has begun a new portfolio of lithographic prints related to energy dependence.
 
Martin Kruck
Martin Kruck earned his Master of Fine Art degree from the State University of New York at Buffalo in 1995 and his Bachelor of Fine Art degree from Queen?s University, Canada in 1991. To date his work has been featured in 25 solo exhibitions and in over 100 group exhibitions internationally. His work has been exhibited in Germany, Japan, Estonia, United Kingdom, Northern Ireland(UK), Mexico and throughout the United States and Canada.. He is the recipient of numerous grants and artist fellowships including the American Academy in Rome, the National Endowment for the Arts, the New York State Council on the Arts, the Connecticut Commission on the Arts, and the Mid Atlantic Arts Foundation. He is currently the Chair and Professor of Art at New Jersey City University and lives and works outside of New York City.
Martin Kruck?s current body of work is called Habitorium 2.
Heather La Force ?07
La Force attended the State University of New York College at Potsdam where she earned her Bachelor of Fine Arts in painting 2007. She continued her education at School of the Museum of Fine Arts and Tufts University where she earned her MFA in 2012. Her work draws on both her fear and fascination with the aging process. In response, she implements humor as a coping mechanism in her work. La Force?s work has focused predominantly on her non-traditional portrayal of older men. Those whom she paints are friends and family, which further intensifies this dichotomy between fascination and terror. La Force continues to live and work in Cambridge, MA.
http://www.heathermlaforce.com/
 
David Lane
David Laneis an interdisciplinary artist, painter, performer, and puppet & mask maker. He is a regular contributor to the internationally recognizedOld Trout Puppet Workshopandmost recently worked on their original television specialThe First Christmas Present, co-produced with National Film Board of Canada.For many years he collaborated with theGreen Fools Theatre Societyin Calgary, Alberta, before moving to New York City to pursue an MFA from Sarah Lawrence College. While in NYC, David worked as a fabricator for Emmy winning puppet designer Bob Flanagan, where he built puppets and props for commercials, stage plays, soap operas, PBS, SNL, and the Rockettes.His current project is a collaboration with Toronto?s Clunk Puppet Lab and centers around the Nazi appropriation of art during WWII and Rose Valland who helped save countless European paintings from being lost forever. He has twice received grants from theJim Henson Foundationto develop the work.
http://www.theoldtrouts.org/workshops.html
 
Tony Leuzzi ?92
Tony Leuzzi is the author of two books of poetry, RADIANT LOSSES (New Sins Press 2010) and THE BURNING DOOR (Tiger Bark Press, 2014). In 2012, BOA Editions published PASSWORDS PRIMEVAL, Leuzzi's interviews with 20 American poets. A review writer and critic for THE BROOKLYN RAIL and SCOUT POETRY, he is also a visual artist whose work incorporates collage and erasure. He has won both the Wesley T. Hansen Award for Excellence in Teaching and the SUNY Excellence Award for Creativity and Scholarship.
 
Joanna Luloff
Joanna Luloff received her MFA from Emerson College and her PhD from the University of Missouri. Before all of those years of graduate school, she served as a Peace Corps volunteer in Baddegama, Sri Lanka. Her short stories have appeared in The Missouri Review, Confrontation, Memorious, and New South, and her collection The Beach at Galle Road was published by Algonquin Books in October, 2012. She is an Assistant Professor of English at University of Colorado, Denver.
Caryn Mirriam-Goldberg
This writer is the 2009-2013 Kansas Poet Laureate, the founder of Transformative Language Arts at Goddard College, and the author or editor of 19 books. Her books include Chasing Weather: Tornadoes, Tempests, and Thunderous Skies in Word and Image (Ice Cube Press)with photographer Stephen Locke; Transformative Language Arts in Action (Rowman & Littlefield), which she co-edited with Ruth Farmer; the memoir Poem on the Range: A Poet Laureate's Love Song to Kansas (Coal City Press); a novel, The Divorce Girl (Ice Cube Press); a non-fiction book, Needle in the Bone: How a Holocaust Survivor and Polish Resistance Fighter Beat the Odds and Found Each Other (Potomac Books); and The Sky Begins At Your Feet: A Memoir on Cancer, Community & Coming Home to the Body (Ice Cube Press). Coordinator of Transformative Language Arts ? a master's program in social and personal transformation through the written, spoken and sung word ? at Goddard College where she teaches, Mirriam-Goldberg also leads writing workshops widely for community-building, health and healing, right livelihood, and conversing with our callings. She is certified or extensively trained in poetry therapy, grassroots organizing, group process, and teaching yoga. With singer Kelley Hunt, she co-writes songs and collaboratively performs, and offers Brave Voice: Writing & Singing for Your Life retreats.
William Newman
William Newman is a designer and scenic painter who?s work has been seen throughout the North Country and Adirondack theatre community. He has regularly designed for St. Lawrence University, collaborated with the Community Performance Series summer musical theater and Crane Opera programs as a scenic painter, and several years ago created the scenic designs for the SUNY Potsdam Theater and Dance production of Shakespeare?s ?A midsummer Night?s Dream.?
 
Pure Ink Poetry
Pure ink poetry is a slam poetry group housing various styles of performance, these poets are some of the most eclectic in the western New York Region. These poets have performed on campuses, and in venues all over New York, Texas and Canada. Many of the poets offer workshops on writing and performing and in some cases- Breakdancing.
Caroline Ramersdorfer
Caroline Ramersdorferis anAustrian-born sculptor with studios in upstate New York andFeldkirch in Vorarlberg, Austria. Her work, both small scale and monumental, has gained an international following, with permanent installations in Europe, Asia, North America, South America, Africa, the United Arab Emiratesand the Caribbean. Ramersdorfer works in marble and granite, often in combination with steel, using light and space to create physical and spiritual interiors.
http://www.carolineramersdorfer.at/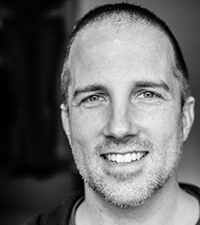 Matthew Vollmer
Matthew Vollmer is the author of two books of stories?Future Missionaries of America and the forthcoming Gateway to Paradise?as well as inscriptions for headstones, a collection of essays. He is co-editor of Fakes; An Anthology of Pseudo-Interviews, Faux-Lectures, Quasi-Letters, ?Found? Texts, and Other Fraudulent Artifacts. His work has appeared in a range of anthologies and magazines, including Paris Review, Glimmer Train, Tin House, Virginia Quarterly Review, Epoch, Ecotone, New England Review, DIAGRAM, Colorado Review, Carolina Quarterly, Oxford American, The Sun, Best American Essays 2013 and Pushcart Prize Anthology 2015. He serves as a series editor for University of Michigan Press?21st Century Prose series and directs the undergraduate creative writing program at Virginia Tech.
Valerie Wetlaufer
Valerie Wetlaufer is the author of Call Me by My Other Name (2016) and Mysterious Acts by My People (2014), both published by Sibling Rivalry Press, and the editor of Adrienne: a poetry journal for queer women. She holds an MFA from Florida State University and a PhD from the University of Utah, and lives in Iowa.
Duain Wolfe
Duain Wolfe, founder and director of the Colorado Symphony Chorus and music director of the Chicago Symphony Chorus, was elected chair of Chorus America in 2003. He is in his twenty-third season heading the Colorado Symphony Chorus, which supports numerous performances and radio broadcasts with the Colorado Symphony Orchestra and has appeared at the Aspen Music Festival every summer for more than a decade. In 2002 he founded the Chicago Symphony Singers, twenty-four soloists specializing in the presentation of staged concert repertoire. In his thirteenth season with CSC, America?s largest professional chorus, Mr. Wolfe has collaborated on many recordings, among them Wagner?s Die Meistersinger, winner of the 1998 Grammy for Best Opera Recording.
His achievements have earned numerous awards, including an honorary Doctor of Musical Arts from the University of Denver, the Bonfils Stanton Award in the Arts and Humanities, the Governor?s Award for Excellence in the Arts, and the Mayor?s Award for Excellence in an Artistic Discipline. Mr. Wolfe is also founder-director of the Colorado Children?s Chorale, from which he retired in 1999 after twenty-five years. He was active with the Central City Opera Festival for twenty years as conductor and artistic administrator and he has also directed and prepared choruses for the Ravinia and Grand Teton festivals. He recently began working with Pinchas Zukerman and the choral programs of the Canadian National Arts Centre Orchestra. Summer 2007.