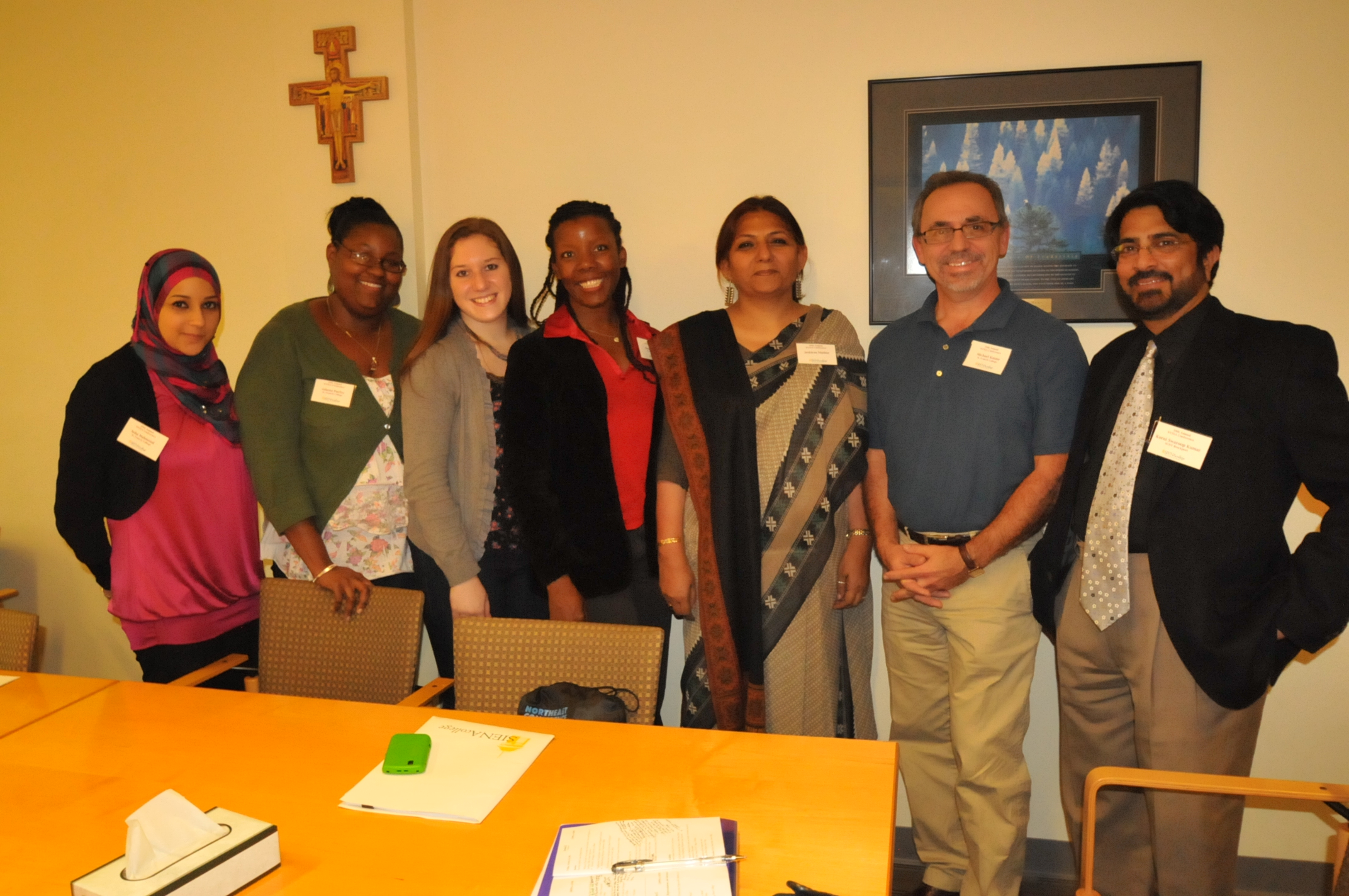 60th Annual Meeting of the New York State
Sociological Association (NYSSA)
Theme: Thinking Globally, Seeing Sociologically.
SUNY Potsdam ~ Potsdam, NY
October 19-20, 2012


Keynote speakers: Peter Menzel & Faith D'Aluisio
Location: SUNY Potsdam is pleased to host the 60thannual meeting of the New York State Sociological Association (NYSSA) October 19-20, 2012. Located in the St. Lawrence River valley of upstate NY, Potsdam is near the Canadian border and just outside of the Adirondack Park - a perfect place to visit in autumn.

Conference Theme: This year?s conference theme, ?Thinking Globally, Seeing Sociologically,? is inspired by the work of our keynote speakers Menzel and D'Aluisio, the creators of an incredible series of books that bring global stratification, cultural diversity, and environmental concerns vividly to life. Their titles include Material World, Women in the Material World, Hungry Planet: What the World Eats, and What I Eat: Around the World in 80 Diets. See www.menzelphoto.com for more information about their work.

Beyond the theme, papers or presentations that bring a sociological perspective to any topic are welcome, including interdisciplinary work. We welcome presentations employing a wide range of theoretical perspectives and methodological approaches. We will make every effort to include your presentation in our program. Session formats will include panels and posters. Note: all posters should be delivered to the registration desk by Friday at noon and will be on display throughout the rest of the conference.

Submission Information: Please submit an abstract of 250 words or less to nyssa@potsdam.edu. Be sure to note the session format you prefer (panel or poster) and specify any special equipment or arrangements you will need to make your presentation successful. We recognize that some people need more lead time to arrange travel and funding while others would like the summer to work on their project, so we are offering two submission dates:

Early Submission Deadline (with notification by June 22nd): June 8, 2012
Final Submission Deadline(with notification by Sept. 21st): September 7, 2012

Special Sessions: The 2012 Program Committee is developing a number of special sessions including teaching workshops for graduate students and faculty, sessions just for undergraduate students (e.g. sociology club development, issue discussions), and more!

Films: We welcome films or videos on sociological themes. If you have one to submit, please send a description of your film, the approximate running time, and the format you will be using, and we will do our best to have it screened as part of the program. If you are the director and can be present to show and discuss your film, please indicate that as well.

Student Participation: NYSSA has traditionally encouraged participation by undergraduate and graduate students. Student presentations are integrated into the regular conference proceedings. Our conference provides an excellent opportunity for students to learn first-hand about the variety of concerns and approaches included under the sociological banner.

Student paper awards: To stimulate student participation the association presents a cash award to the best undergraduate and graduate student papers presented at the conference.