2015 Joy Douglas ('56) Visiting Master Teacher - Colleen Regan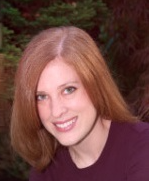 Colleen McMahon Regan ('06)
Two-Day Residency in Choral Music Education

The Crane School of Music, SUNY Potsdam

March 16 ? March 17, 2015

Colleen McMahon Regan, a native of Long Island, N.Y., received a bachelor's of music degree in music education with a vocal concentration from the Crane School of Music at the State University of New York at Potsdam in 2006, studying voice under Dr. Carl Johengen and Shannon Unger and conducting under Dr. Daniel Gordon, Dr. Rebecca Reames, and Dr. Adam Adler. While at Crane, Colleen was the recipient of the Catherine A. English Award for Excellence in Student Teaching. She later earned her master's degree from the State University of New York at Stony Brook.

An accomplished music educator at the middle school level, Colleen has spent her career teaching at West Hollow Middle School in the Half Hollow Hills Central School District, where she currently conducts the Concert Choir and 6th Grade Chorus. Choirs under her direction have received consecutive performance ratings of Gold, with Distinction, at NYSSMA Majors Organization Festivals, as well as ratings of Superior at travel festival competitions. Colleen is also the Artistic Director of the Long Island Children's Choir.

Colleen is an active member of Suffolk County Music Educators Association, National Association for Music Education, and the American Choral Directors Association. In demand as a clinician, she has conducted the Suffolk County All-County Festival Chorus as well as all-county and honor choirs in Nassau and Duchess Counties. She is also a certified NYSSMA vocal adjudicator and has served as a choral adjudicator for Performing Arts Consultants in its NY festival. Additionally, Colleen has guest lectured on the topic of choral literature and practice at Long Island University, C.W. Post, and looks forward to returning to her alma mater this Spring as the Joy Anthony Douglass Visiting Master Teacher. Colleen has performed with the Long Island vocal chamber ensemble, SoLI, under the direction of Anne Kollar.


Schedule
Monday, March 16, 2015
9:00 - 9:50 a.m.



Conducting 2 (Choral/General Music), Dr. Francom, B115
10 - 10:50 a.m.

Choral Practices I (Elementary and Middle School), Dr. Reames , A311
11 - 11:50 a.m.

Choral Practices II (Secondary Schools), Dr. Francom, B115
Noon

Lunch in Performing Arts Center Caf with faculty and/or students
1 - 1:50 p.m.

Choral Techniques for Instrumentalists, Dr. Francom, A323
2 - 2:50 p.m.

Introduce to Phoenix Club (C123) and Men's Ensemble (C101)
Tuesday, March 17, 2015
10 - 10:50 a.m.

Conducting 2 (Choral/General Music), Dr. Reames, A311
11 - 11:50 a.m.

Conducting 2 (Choral/General Music), Dr. Reames, A311
Noon

Quick Lunch in Crane Commons with faculty and/or students
12:30 - 1:45 p.m.

Introduce to Concert Choir (C101) and Hosmer Choir (C123)