Presidential Scholars Adviser: Dr. Rebecca Gerber

From Dracula to The Walking Dead: The Evolution of Special Effects Makeup


My topic is special effects makeup, and there are three components to my project. First, I will conduct research into the history of the special effects makeup industry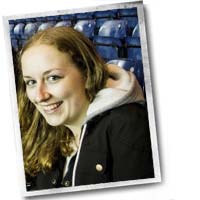 and the evolution of the techniques used. I aim to document the evolution from the unhealthy lead-based makeup of the early films to Ben Nye, from the airbrush to the interface between special effects makeup and computer-generated imagery (CGI). The second component of my project is hands-on experience, the development of my own skills in advanced makeup design and application. Once I have this knowledge and skill base, I will undertake the third aspect of my project, which is to share what I have learned with others through presentations and workshops at SUNY Potsdam and other state and national venues.