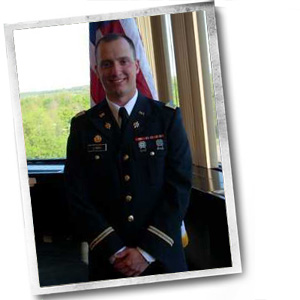 Why did you choose to attend Potsdam? Initially, I had no idea what I wanted to do. I was interested in many areas, but couldn't decide on a major. In fact, I changed my major four times within my first 2 years at Potsdam! Potsdam had so many choices, plus a chance for me to continue to play lacrosse.
Who was your favorite professor? Most alums who read this may disagree, but I have to go with Dr. Joe Timmerman, my finance teacher. He taught the most feared class in the business department and held the highest standards for his classes and tests. His expectations helped me learn the tougher aspects of finance because he didn't just let me or anyone coast through the material. Also, he had some of the best and corniest jokes that, you never found funny, but laughed at because you couldn't believe he had actually said it!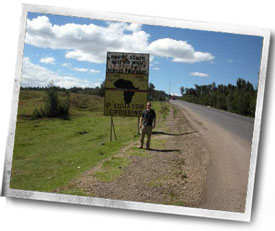 What was your favorite class? My favorite class had to be with Mr. Bob Berger in Marketing. I'm pretty sure he retired shortly after I completed the class; he used to work in big business. He came out with the best stories and allowed us to work within the area we were comfortable, which at the time was college life, in order to teach the basics of marketing.
What is the most important skill you learned while at Potsdam? The most important skills I learned were how to work with people and make the most out of every situation. In the Army, networking is one of the biggest aspects of everyday life. Whether you need equipment or support, a lot of times, it depends on who you know and the relationship you have with them. In the classroom or during extracurricular activities, I was able to learn how to work with a wide array of people, with a wide array of personalities. Most people want to hide in their shells where they feel comfortable but Potsdam often placed me into positions outside of my norm and that forced me to grow as an individual.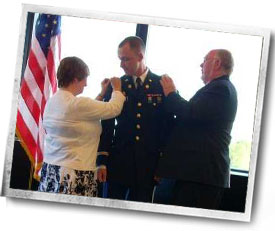 What is the most important thing you learned about yourself while at Potsdam? I learned I will never know the full extent of my capabilities. Going into college, one of my biggest fears was public speaking. I never had a problem being the center of attention, often playing the role of class clown in high school. However, many of the classes required public presentations. And, to top that off, while working in the Admissions Office, Tom Nesbitt, Director of Admissions, asked me to address a large audience at a college-wide open house. At first I wasn't fond of this request, but it turned out to be one more experience that helps me do what I do today.
What advice would you give to current students attending Potsdam? Get out of your dorm room and see more of everything. There are tons of activities to do in the area, a lot you come up with using your imagination. I spent many weekends in Canada visiting Montreal and Ottawa. There was tray sledding at Bowman and pick-up baseball games out on the fields. Some weekends we would just find ourselves walking to houses where we didn't know people and wound up joining their party and making new friends.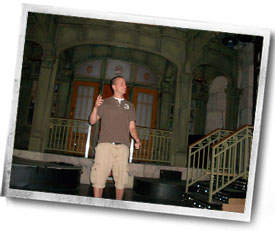 If you had the option to tell a prospective student one thing about Potsdam, what would it be? When you look at the college, don't be discouraged because its located in a small town. The students at SUNY Potsdam, Clarkson University, St. Lawrence University and SUNY Canton are what makes the North Country the best area to be in.
How has Potsdam helped you reach your personal and career goals? I always wondered why I needed to take the general education classes. But looking back I can easily see their relevance now. There are certain lessons from each class that I can adapt to my career in the Army. I also improved my interpersonal skills, which I rely so heavily on now in my current position.
What is your favorite memory or story about Potsdam? It sounds cliche, but it's too difficult to pick one favorite memory about Potsdam. I look back at the times I had at Potsdam in the dorms, downtown and on trips to Canada, and often I wish I could relive them all again.