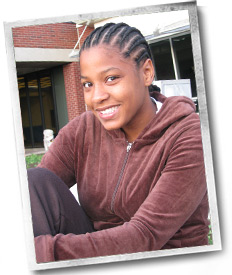 Hometown: Brooklyn, NY
Class Year: Senior
Major: Sociology and Communications
Where do you live at school? Bowman South
Why did you choose Potsdam? Small size and distance from my home.
What is your favorite location on campus and why? My room because my bed is big and cozy for when I go to sleep.
What are your career goals? Be a social worker
What is your favorite Potsdam tradition? Bear Pride Night and Welcome Back Carnival
What has SUNY Potsdam given you the opportunity to do that you have never tried before? Study what I want, before my education was set up for me and now I can learn what interests me.
Who is your favorite professor? Dr. Youngblood and Dr. Doran
What is your favorite restaurant in town? Little Italy