Undergraduate Requirements
Step 1 - Apply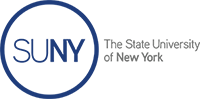 Potsdam accepts the SUNY Application or the Common Application. The application fee is $50.00 US Dollars.
Once you hit submit on the SUNY Application do not close the website. You also need to complete the SUNY Potsdam Supplemental Application. The supplemental application is our essay requirement.

Step 2 - Prepare Academic Records
After submitting your online application, arrange to have ALL official academic records sent to SUNY Potsdam. This includes official transcripts, examination scores, mark sheets from secondary school, as well as transcripts from colleges and/or universities previously attended.
Academic Records (transcripts, examination scores, mark sheets, etc.) must be submitted in both English and the original language. Transcripts can be translated by World Education Services (WES).
Step 3 - Personal Essay
The essay should express your educational goals, objectives and explain why you would like to attend SUNY Potsdam.
Step 4 - English Proficiency
If English is not your native language, you will need to provide proof of English Proficiency.  You must complete one of the following options.
| | |
| --- | --- |
| Exam | Minimum Acceptable Score |
| TOEFL (internet based test) | 79 |
| TOEFL (computer based test) | 213 |
| TOEFL (paper based test) | 550 |
| IELTS | 6.0 |
| EIKEN | Grade 1 |
| SAT | 1000 (with at least a 400 on the Critical Thinking) |
| ACT | 21 Composite score |
| ELS | Completion of Level 112 |
| Duolingo | 47 |
Additional information on language, testing and conditional admission can be found at the Language & Testing link.
Step 5 - Copy of Passport
Email or mail a color copy of the biography (picture) page of your passport. This is the page that includes complete legal name, country of citizenship and photograph.
Step 6 - Prepare Financial Guarantee Documentation
To prepare your I20 (student immigration document), the US Federal Government requires students to provide a financial guarantee document that demonstrates a student can pay for one year of study at SUNY Potsdam. The document must be dated within nine months of the start of the semester you will arrive at SUNY Potsdam. Financial guarantee documents must state the student can cover the costs listed under the Estimated Cost form.
Examples of a financial guarantee document:
Official letter from a bank on bank letterhead that is signed and dated by a bank official
Bank statement on bank letterhead that has been signed and dated by a bank official
Certificate of deposit on bank letterhead with a bank official signature and date
Step 7 - Complete International Student Financial Statement
Submit a completed International Student Financial Statement.
Step 8 - Address Verification Form
Submit a completed Address Verification Form.
Step 9 Letter of Recommendation (first year students only)
Submit at least one letter of recommendation written by someone who can write about your academic capabilities.
Step 10 Music Audition (music applicants only)
For admission to a music degree, students must also audition with the Crane School of Music, either in person or by video. More information on auditioning locations and dates, as well as video auditions, is available at http://www.potsdam.edu/academics/Crane/admissions. All auditioning students, regardless of how they audition, must register for an audition through the link on this web page. Questions can be sent to auditions@potsdam.edu.
Documentation can be mailed via postal mail to:
ATTN: Karen Kennison
Office of Undergraduate Admissions
SUNY Potsdam
44 Pierrepont Ave
Potsdam NY 13676 USA
Or emailed to Karen Kennison at kenniska@potsdam.edu
 
*For documentation to be considered ORIGINAL, the records must be sent directly from the school, testing agency, financial institution etc…