SUNY Potsdam CNY Alumni Event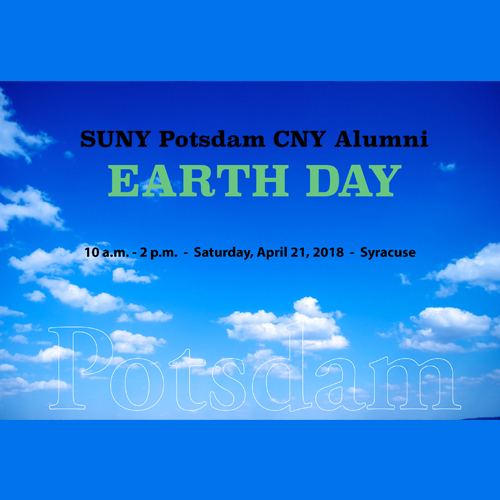 Join fellow alumni, Syracuse and Onondaga County government officials, and members of the north-side area neighborhood for an Earth Day Clean Up Event!
The event will focus on the White Branch Library and Franklin Elementary School grounds. The clean-up may expand to Schiller Park and other areas of the North Side. Following the Big Clean Up, there will be a BBQ with entertainment for participants .
Date:
Saturday, April 21

Time:
10 a.m. -2 p.m.

Location:
White Branch Library
763 Butternut St.
Syracuse, NY
Please register by April 16, 2018
Register online or call (315) 267-2120.
The Library will also be collecting tattered and worn flags for the annual Vietnam Veterans of America Memorial Day Watchfire.