Double Axel at the Dinosaur Bar-B-Que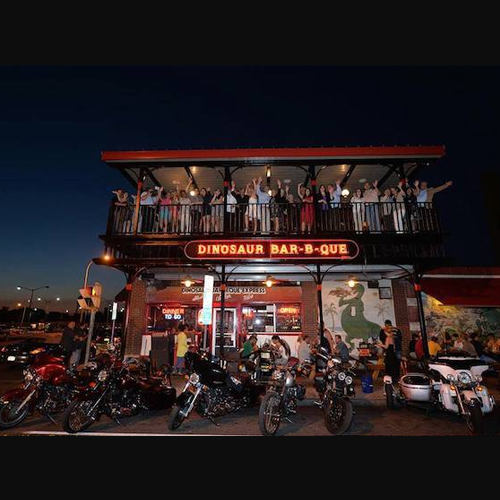 Join alumni and friends for a night of live music and BBQ in Syracuse on Saturday, September 23, 2017.
Enjoy an evening with great friends, dance to the sounds of Double Axel, Northern New York's favorite party band, and enjoy food from the acclaimed Dinosaur Bar-B-Que at this popular annual event.
Date:
Saturday, September 23
Time:
Cocktails at 6 p.m.
Buffet Dinner at 6:30 p.m.
Double Axel at 7:30 p.m.
Place:
Dinosaur Bar-B-Que
246 W. Willow Street
Syracuse, NY
Cost:
$30 per person (dinner and band, cash bar)
$10 per person (band only)
Free parking!

RSVP By September 18!
Register Online or by calling (315) 267-2120 now to guarantee your space!