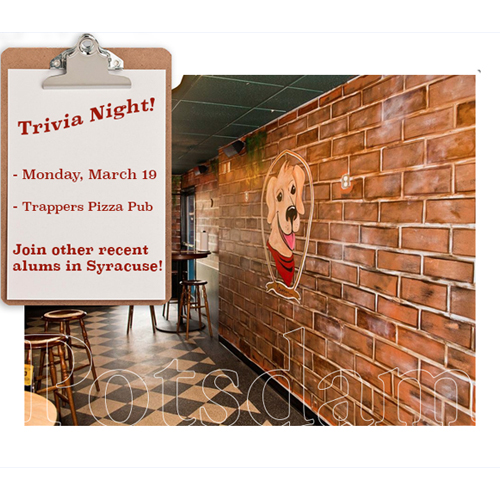 Graduate in the last 10 -15 years? Join us for an evening of trivia and socializing with other Syracuse-area recent alumni at Trappers Pizza Pub.
Come play some trivia, get to know other alums, and share your ideas for future CNY alumni events. This event is FREE to participate and food/beverages will be available for purchase throughout the evening.
Date:
Monday, March 19, 2018
Time:
6:30 p.m. - 9 p.m.
Location:
Trappers Pizza Pub, 5950 Butternut Drive,Syracuse, NY
Space is limited, so register now!