It is important to keep your computer up-to-date with the latest software as well as security patches. From time to time, OS X will automatically pop up the below box on your computer when it finds a software update.
You may also manually check for updates by selecting Software Update... from the Apple Menu.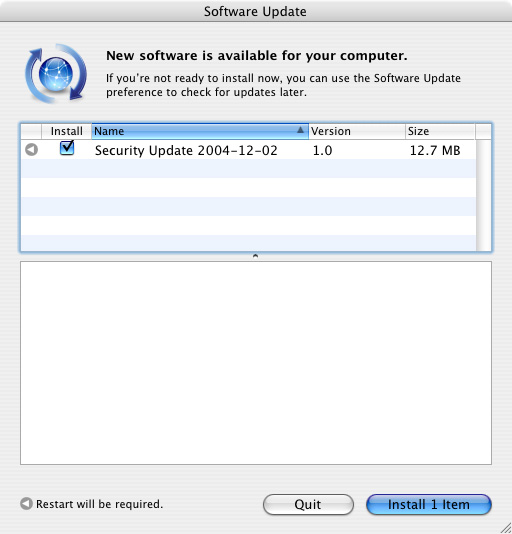 There might be one at a time as in our example, or many. Some items might be checked and others not. CTS recommends checking all of the items and clicking Install.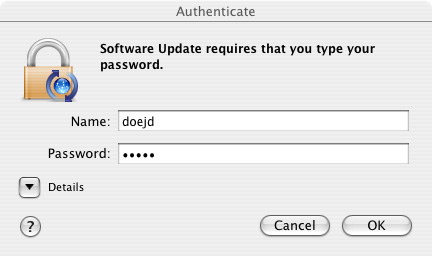 You'll next be asked for your password. OS X does not use the same password as your campus computer account. It will either be the default password given to you or if you have changed it, use your password.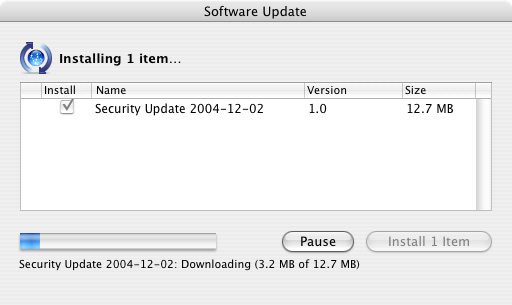 At this point, any updates you've chosen will begin to download and install. Depending on the size and number of them this process can take some time. You can continue to work while the process is taking place. Once finished you'll be notified and if the update requires you to Restart your computer, or you may just click Quit to exit.