Generic Calendar Settings
SOGo is a CalDAV compatible calendar server. Most programs that support the CalDAV protocol can access your calendar information. Mozilla's Lightning and Apple's desktop Calendar (formally iCal) are examples of CalDAV compatible clients.

This information is provided solely as a guide for those who want to use SOGo with a desktop client. CTS will only support the web interface when used with desktop clients.

Setup
You will need your specific calendar URL. To get this: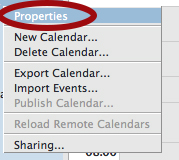 1. With SOGo, right-click your calendar and choose Properties.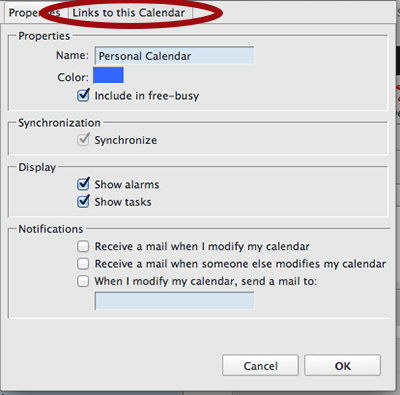 2. Click Links to the Calendar.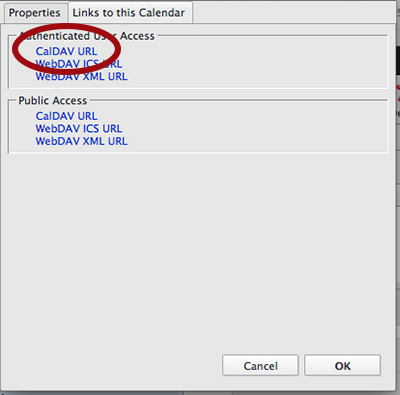 3. Click the CalDAV URL to get the URL to use with your calendar application.
4. Your calendar application will likely also ask for a username and password. Use your standard Campus Computer Account (CCA) username and password for this.