SOGo supports the native Calendar application on iOS devices running iOS version 5 or above. To add your SOGo calendar(s) to your iOS device, follow the below instructions.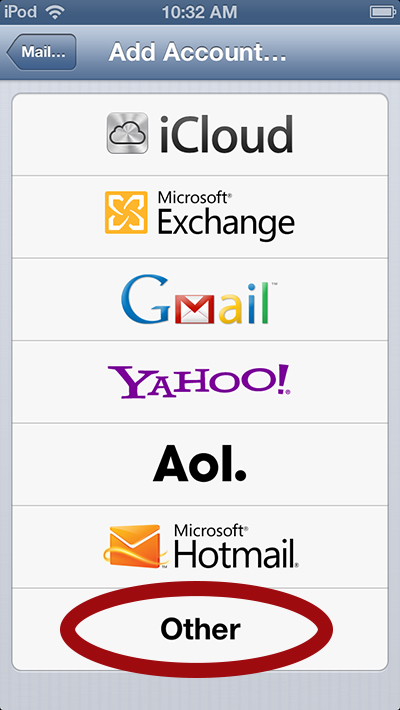 1. On your iOS device, go to the Settings app and then click on Mail, Contacts, Calendars. Tap Add Account... and click Other as noted above.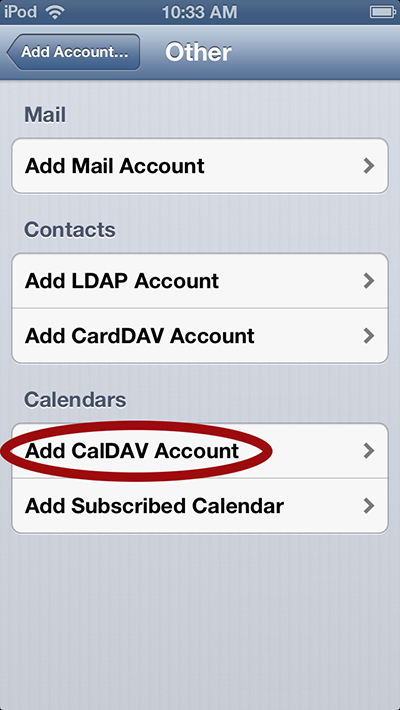 2. Tap Add CalDAV Account.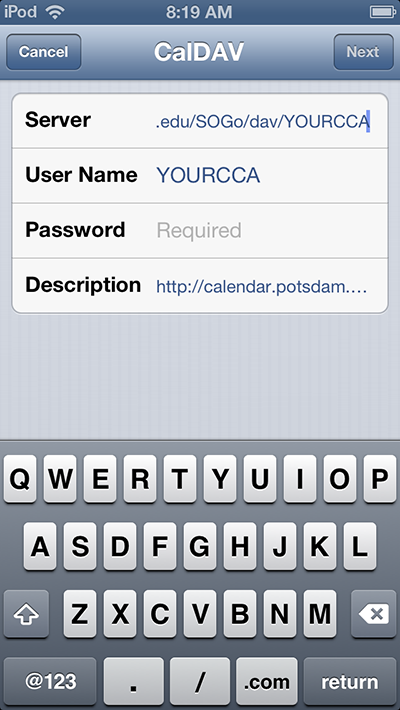 3. Using the above as a guide, configure the above settings replacing YOURCCA with your Potsdam username.
User Name: YOURCCA
Password: YOURPASSWORD
Description: Whatever you would like to name this server on your device e.g. SUNY Potsdam SOGo
Tap Next when you're finished.

4. The information you provided will be verified. If it fails, double-check all of the settings you've entered in Step 3. If all goes well, you'll be taken back to the Mail, Contacts, Calendar page where you will see your newly added SOGo calendar listed under Accounts.

5. Once you enter your iOS Calendar app, if you have more than one calendar in SOGo, you can select which to view at any time by tapping the Calendars button at the top of the app.