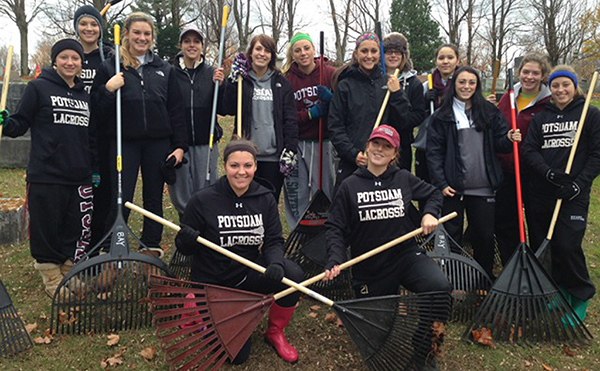 Join us on November 4, 2018!
The Day of Service is way for alumni and friends to show their Potsdam Pride and participate in service projects in their own communities. Join together to experience the impact of volunteerism by cleaning a park, organizing a food drive, or building a playground!
#potsdamproud
How to get involved:
Volunteer for a Project
Volunteer for a project in your hometown! See list of past locations and service projects. Nothing in your area? Consider creating a project.
Create a Project
We need sites for all our alumni volunteers! You help coordinate a site and we'll help you enlist volunteers. Learn More about Creating a Project!

Or do something informal like helping a neighbor on November 4. Register or post on social media #potsdamproud and we'll make sure you're counted as a participant!
For more information, contact Katie Deuel in the Alumni Relations Office.