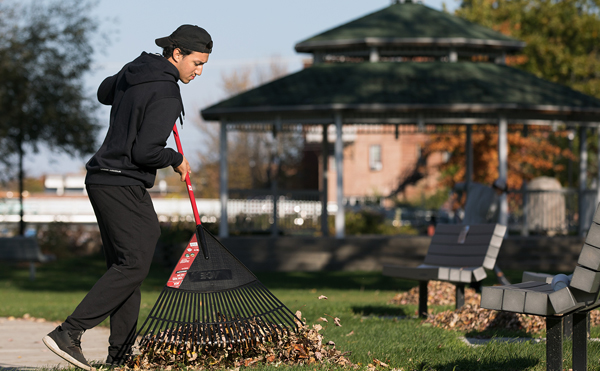 What is it?
The Day of Service is a way for alumni and friends to show their Potsdam Pride and participate in community service projects in their home communities. On Sunday, November 4, 2018, volunteers will spend the day helping community organizations tackle large and small-scale projects to build a stronger, more vibrant community for all. Last year, hundreds of students and alumni of SUNY Potsdam participated in projects around the North Country and New York State.
Why sponsor?
Build goodwill and show your company's commitment to give back to the community by partnering with SUNY Potsdam on this service-based project. Day of Service sponsorship demonstrates the great value your company places on social responsibility.
Your sponsorship will also support Applied Learning opportunities for SUNY Potsdam students.
What is our reach?
41,000 alumni and 4,000 students
Sponsor opportunities
$5,000 – Community Impact Sponsor
- Recognition in the alumni magazine, Potsdam People. 30,000 issues mailed.
- Logo included on Day of Service giveaways (including t-shirts given to participants)
- Inclusion in press releases
- Recognition on social media (Facebook and Instagram)
- Logo included on Day of Service webpage
- Recognition in Alma Matters e-newsletter
- Logo on email invites
$1,000 – Good Neighbor Sponsor
- Logo included on Day of Service webpage
- Recognition in Alma Matters e-newsletter
- Logo on email invites
To become a sponsor for the Day of Service or for more information, contact Katie Deuel (315) 267-2102 or deuelkj@potsdam.edu