SUNY Potsdam donors are helping to create the next generation of scientists, musicians, inventors, artists and scholars.
How do you want to impact the next generation?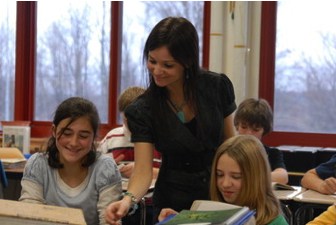 Gifts to The Annual Fund for Potsdam allow the College to meet its greatest needs and to take advantage of unanticipated opportunities that further the student experience. Unrestricted gifts recently allowed for upgraded technology in the Math and Science Education Center which will allow teachers-in-training to learn on the same equipment found in today?s modern classrooms, and made possible the repairs a collection of unique musical instruments used with music education students and by performance ensembles.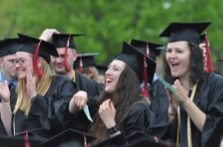 The College?s Scholarship Fund helps ensure that students with limited financial means are able to achieve their dream of receiving a College education. Currently, the College awards more than $3 million to almost 1,000 deserving students each year.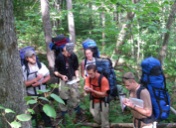 Support for hands-on, Student Experiential Opportunities, such as those available to students in the Wilderness Education Program, promotes student-initiated discovery, active learning, advanced problem-solving, and other skills vital to success in today?s workforce. One recent student participated in an internship where he mined for silver in Alaska, taking a helicopter to work every day.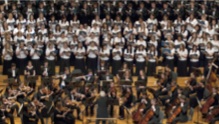 As the premier arts campus in the SUNY system, Support For The Arts enables students to have life-changing opportunities, such as the 300 students who recently performed at Avery Fisher Hall, Lincoln Center in New York City under the baton of a nationally-recognized conductor.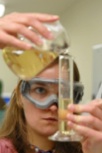 Support for the Academic Excellence of the College enables students and faculty to work collaboratively on cutting-edge research that may someday help cure cancer, and then present those results at a national science conference. One recent student was granted entrance into a coveted PhD chemistry program because of his research experience at SUNY Potsdam