SUNY Potsdam's Roland Gibson Art Gallery recently was enriched with gifts of art from the Andy Warhol Foundation worth more than $130,000.
The Andy Warhol Foundation announced an unprecedented gift of Warhol art to 183 college and university art museums across the United States in late 2007. The art arrived in Gibson Gallery in July.
The gifts to all university museums, made through Andy Warhol Photographic Legacy Program in honor of the foundation's 20th anniversary, consists of 28,543 original Warhol photographs worth in excess of $28 million. SUNY Potsdam received approximately 100 photographs worth $130,000.
According to the director of Gibson Gallery April Vasher-Dean, the gift from the Warhol Foundation has added value, both financial and aesthetic, to SUNY Potsdam's collection.
"This is a contemporary art collection and by adding so many pieces by one of the premiere contemporary artists its value as a teaching tool has drastically improved," said Vasher-Dean. "Students will be able to really study the way Warhol worked. This collection will allow them in-depth analysis of the working relationship between artist and subject."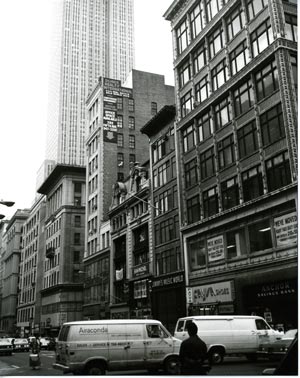 Andy Warhol,
New York City
Gelatin Silver Print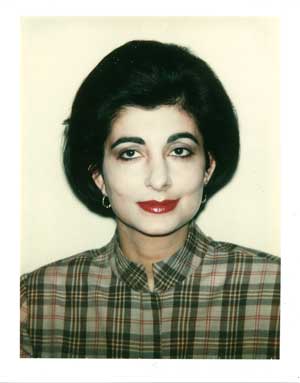 Andy Warhol,
New York City
Color Print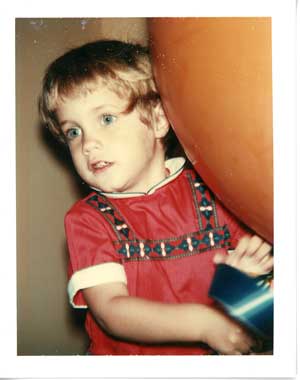 Andy Warhol,
New York City
Color Print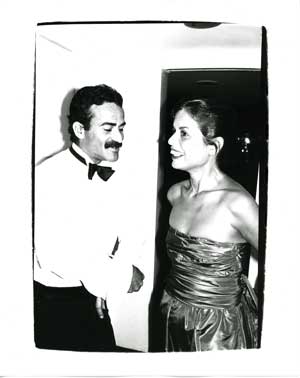 Andy Warhol,
New York City
Gelatin Silver Print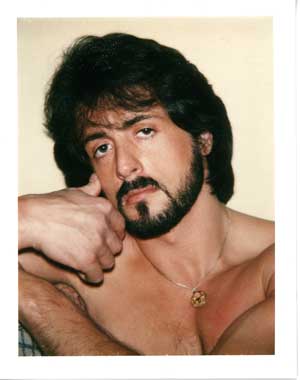 Andy Warhol,
New York City
Color Print