SUNY Potsdam Hosts Reading by Anne Panning, Author of 'Butter'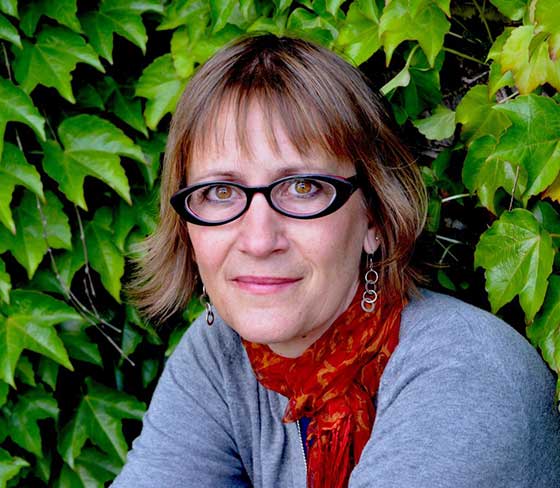 SUNY Potsdam will welcome guest author Anne Panning, who will read from her acclaimed novel, "Butter," published by Switchgrass Books, on Tuesday, March 15 at 4 p.m. The free reading will be offered in the Fireside Lounge, located on the second floor of the Barrington Student Union.
This event is free, and the public is invited to attend.
About the guest author:
Dr. Anne Panning has published two short story collections, including "Super America," which won the Flannery O'Connor Award for Short Fiction and was selected as a New York Times Editor's Choice. Her latest novel, "Butter," is a coming-of-age tale set against the backdrop of small-town Minnesota during the 1970s and told from the perspective of an 11-year-old girl, Iris, who learns from her parents that she is adopted.
Panning has also published a book of short stories, "The Price of Eggs" (Coffeehouse Press), as well as having her short fiction and nonfiction featured in outlets such as the Kenyon Review, Prairie Schooner, New Letters, Passages North, Black Warrior Review, Alaska Quarterly Review, Quarterly West and Five Points. Four of her essays have been listed as "Notable" in the "Best American Essays" series. Originally from the small town of Arlington, Minn., Panning has traveled extensively in Asia. After graduating from college, she served as a Peace Corps volunteer for two years in the Philippines, where she met her husband, Mark Rice. In 2007, along with her husband and children, Panning lived in Vietnam, where she wrote a memoir. She has also lived in various states across the country, such as Idaho, Washington, Ohio, and Hawaii. In 2009, Panning was honored as the New York Professor of the Year by the Carnegie Foundation. She has also been recognized with the Chancellor's Award for Excellence in Teaching by SUNY Brockport, where she is a professor of English.
This reading is sponsored by the SUNY Potsdam Department of English and Communication, the Women's and Gender Studies Program, Blueline magazine and the office of the Dean of SUNY Potsdam's School of Arts and Sciences.
The SUNY Potsdam Department of English and Communication challenges students to complete a core of courses that explore the varied ways that people speak, write and read. The department offers both undergraduate and graduate degrees, as well as SUNY's only BFA program in creative writing. For more information, visit www.potsdam.edu/academics/AAS/Engl.
###
Founded in 1816, The State University of New York at Potsdam is one of only three arts campuses in the entire SUNY system. SUNY Potsdam's arts curriculum offers the full palette: music, theatre, dance, fine arts and creative writing. No matter the discipline, people from all backgrounds can find their creative compass at Potsdam, with myriad arts immersion experiences available for both campus and community.
Media contact:
Alexandra Jacobs Wilke, Office of Public Affairs,
(315) 267-2918