SUNY Potsdam selects new librarian after nationwide search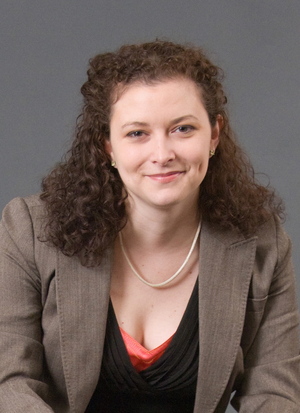 SUNY Potsdam has selected Jenica P. Rogers-Urbanek, current senior assistant librarian at the College, to fill the position of director of libraries effective July 1.
Rogers-Urbanek will replace Rebecca Thompson, who is retiring after 19 years of service to the College.
"Jenica was selected as the best candidate for the position following a national search conducted throughout the last several months," said Dr. John F. Schwaller, SUNY Potsdam president. "I am confident that with her knowledge of our campus and the SUNY System, coupled with her enthusiasm and vision, Jenica will be very successful in this new role. We also thank Rebecca Thompson for her unwavering dedication to the College Libraries and wish her well in her retirement."
"I am both honored and excited to accept the challenges of leading the College Libraries through the next several years," said Rogers-Urbanek. "The SUNY Potsdam libraries are staffed by dedicated people trying to do smart, innovative, and sensible things for our users, and I'm thrilled to have the chance to support that work, help provide vision and leadership, and advocate for the things we do so very, very well."
 
As director of college libraries, Rogers-Urbanek will serve as the chief administrator of the Crumb and Crane Libraries, including planning, fiscal management, supervision and assignment of personnel, and representation of the library to outside constituencies, both internal and external.
Among her responsibilities will be to provide overall leadership in planning and assessment of library services and resources in the context of the libraries' mission, vision, and values; advocate for and support the development of information literate graduates; promote resource development both through the College budgeting process and through the development of external donor and grant support; and promote partnerships, internal and external collaborations, and outreach to the college and regional communities.
Rogers-Urbanek has worked at SUNY Potsdam since 2003 first as a cataloging and collection development librarian and then as a collection development coordinator and technical services team leader.
Previously, she worked as technical services librarian at Rockford College in Rockford, IL, from 2001 to 2003 and severed as cataloging consultant and staff trainer at Northern Illinois Library System from 2002 to 2003.
Rogers-Urbanek was named one of 2009's Movers and Shakers by Library Journal and is a committed participant in SUNY-wide library initiatives and many professional organizations.
She earned a Bachelor of Arts degree in English literature from Trinity College and a Master of Arts degree in library and information science from the University of Wisconsin at Madison.
Media contact:
Alexandra Jacobs Wilke, Office of Public Affairs,
(315) 267-2918