SUNY Potsdam Professor Gives Keynote at Harvard Folklore Symposium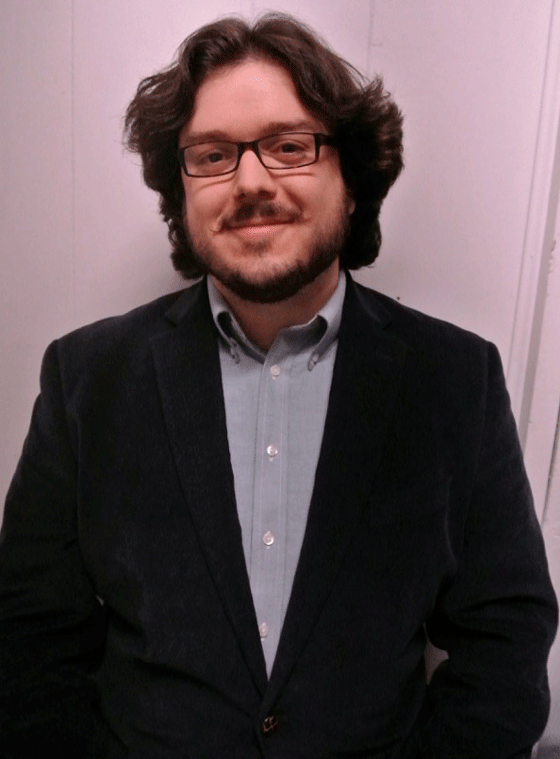 A SUNY Potsdam faculty member was recently invited to serve as the keynote speaker for Harvard University's annual Folklore and Mythology Annual Symposium, held on April 3.
Dr. Trevor Blank, an assistant professor of English and Communication at SUNY Potsdam, gave the keynote talk for the conference, titled "The World at our Fingertips: Folklore, Digital Culture and the Pursuit of Meaning in Contemporary Vernacular Discourse." He spoke about how folklore and folk culture has adapted to the ever-evolving expressive opportunities afforded by new technologies, with an emphasis on visual humor through memes.
Blank's teaching and research centers on the study of folk and popular culture, mass media and the digital humanities. He is the author or editor of seven books, including "The Last Laugh: Folk Humor, Celebrity Culture and Mass-Mediated Disasters in the Digital Age," "Folk Culture in the Digital Age: The Emergent Dynamics of Human Interaction," and "Folklore and the Internet: Vernacular Expression in a Digital World." Currently, he serves as editor to the scholarly journal Children's Folklore Review.
SUNY Potsdam's Department of English and Communication challenges its students to complete a core of courses that explore the varied ways people speak, write and read. The department offers Bachelor of Arts, Bachelor of Fine Arts and Master of Arts programs in literature, writing, professional writing, creative writing, speech communication and English and Communication. For more information, visit www.potsdam.edu/academics/AAS/Engl.
Founded in 1816, and located on the outskirts of the beautiful Adirondack Park, The State University of New York at Potsdam is one of America's first 50 colleges. SUNY Potsdam currently enrolls approximately 4,300 undergraduate and graduate students. Home to the world-renowned Crane School of Music, SUNY Potsdam is known for its handcrafted education, challenging liberal arts and sciences core, excellence in teacher training and leadership in the performing and visual arts. Empowered by a culture of creativity, the campus community recently launched Take the Lead: The Campaign for Potsdam, which aims to raise $32 million by the College's bicentennial in 2016.
Media contact:
Alexandra Jacobs Wilke, Office of Public Affairs,
(315) 267-2918