SUNY Chairman Carl McCall to Speak About Excelsior Scholarships at SUNY Potsdam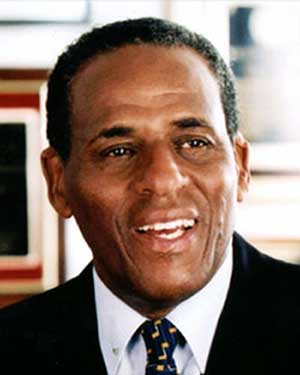 SUNY Board of Trustees Chairman Carl McCall will visit SUNY Potsdam on Friday, May 5, to lead an open information session about the Excelsior Scholarship Program.
The first-in-the-nation program will make tuition-free college a reality for New York families making up to $125,000 a year at the state's public colleges and universities.
McCall is among the SUNY leaders and members of Governor Andrew M. Cuomo's administration who are holding Excelsior Scholarship information sessions across the state this week.
The SUNY Potsdam session will be held on Friday, May 5 at 10 a.m., in the Raymond Hall eighth floor lounge. Current and prospective students, families and faculty are all welcome to attend to find out more details about the new program.
Under the Excelsior Scholarship, nearly 80 percent of middle-class families and individuals in New York State making up to $125,000 a year, would qualify to attend college tuition-free at all SUNY and CUNY two- and four-year colleges.
"SUNY Potsdam is proud to welcome Chairman McCall to discuss the Excelsior Scholarship Program, which promises to open up doors of opportunity for many students across New York State. This groundbreaking program has the potential to reduce student debt and make the goal of earning a bachelor's degree in one of SUNY Potsdam's 49 undergraduate programs affordable for many eligible families," President Kristin G. Esterberg said.
To find out more about the Excelsior Scholarship Program, visit http://www.potsdam.edu/admissions/financial/news.
Founded in 1816, The State University of New York at Potsdam is one of America's first 50 colleges—and the oldest institution within SUNY. Now in its third century, SUNY Potsdam is distinguished by a legacy of pioneering programs and educational excellence. The College currently enrolls approximately 4,000 undergraduate and graduate students. Home to the world-renowned Crane School of Music, SUNY Potsdam is known for its challenging liberal arts and sciences core, distinction in teacher training and culture of creativity. To learn more, visit www.potsdam.edu.
Media contact:
Alexandra Jacobs Wilke, Office of College Communications,
(315) 267-2918