Crane School of Music Librarian Authors Guide to Blues Books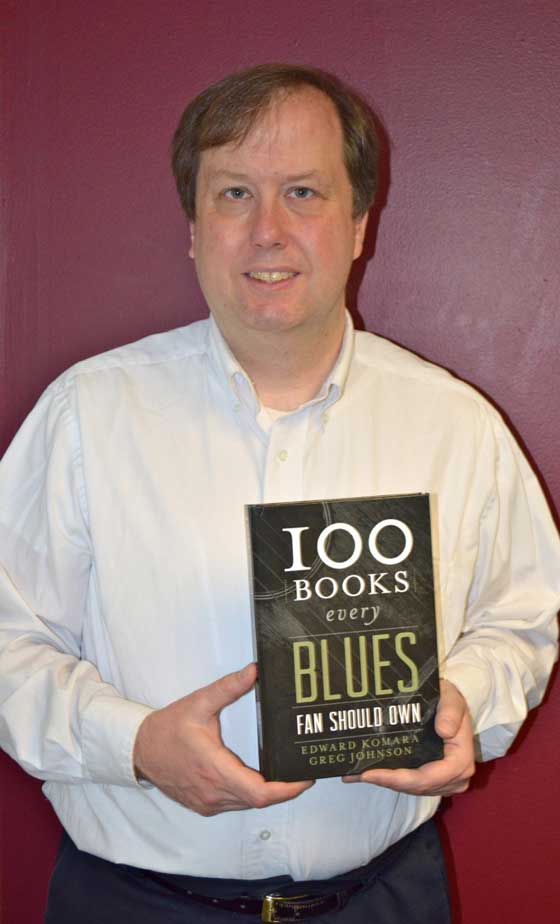 Crane School of Music Librarian Ed Komara recently co-authored "100 Books Every Blues Fan Should Own," published by Rowman & Littlefield.
Komara, who is the director of the Julia Crane Memorial Library, wrote the book with Greg Johnson, who succeeded him as the blues archivist at the University of Mississippi.
The guide, which was published in the Best Music Books series, offers descriptions and background information on the titles in their "Blues 100" list.
"Our intent was to make this the 101st book every blues fan should own, but personally I think it ranks somewhere in the top 10. These are the books to read in between blues concerts—but not during them," Komara said. "Most of the books about the blues have been written by folklorists and anthropologists. But Greg and I call attention to a small but significant body of work published by African American writers."
"100 Books Every Blues Fan Should Own" is available in the College Store at SUNY Potsdam and on Amazon.
About the author:
Ed Komara has directed the Crane Library since 2001. In addition to supervising library services and providing research assistance to students and faculty, he also teaches music research methods and gives lectures about American music, including blues and jazz. He earned his bachelor's degree at St. John's College, Annapolis, Md., before going on to earn master's degrees in music history and library and information science from the University at Buffalo. Komara is a member of the Music Library Association, the American Musicological Society and the Blues Foundation. An authority on American blues, Komara has published several books, including "The Road to Robert Johnson," and the two-volume Encyclopedia of the Blues. He is the recipient of the Music Library Association's Richard S. Hill Award and the SUNY Chancellor's Award for Scholarship and Creative Activities.
For more information about SUNY Potsdam's Crane School of Music, please visit www.potsdam.edu/crane.
###
Founded in 1886, SUNY Potsdam's Crane School of Music has a long legacy of excellence in music education and performance. Life at Crane includes an incredible array of more than 300 recitals, lectures and concerts presented by faculty, students and guests each year. The Crane School of Music is the State University of New York's only All-Steinway institution.
Media contact:
Alexandra Jacobs Wilke, Office of Public Affairs,
(315) 267-2918