Facilities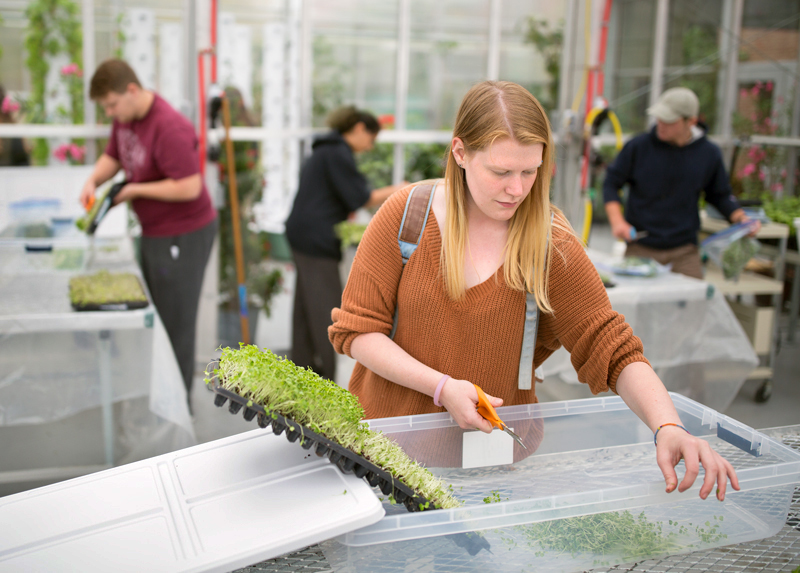 The WISER Center comprises three greenhouse zones (including the Stowell Biodiversity Classroom), a "link" to Stowell where the public can enter from outdoors and a classroom space with computing stations for students. The WISER Center is utilized by a host of our current classes including sustainable agriculture, general biology, genetics, ecology, plant physiology and botany. New courses in horticulture urban farming, hydroponics and aquaculture will be offered through the WISER Center in the near future.
Contact Email: wiser@potsdam.edu
"The WISER Center has done more for me than I could have ever expected from a greenhouse. It has allowed me to explore a field that I can now consider my passion. It has created a space for us to collaborate together on projects with fellow students, staff, and the community," - Sydney LaPan '19.