Tour the Library of Congress with Alumni & Friends
lib.jpg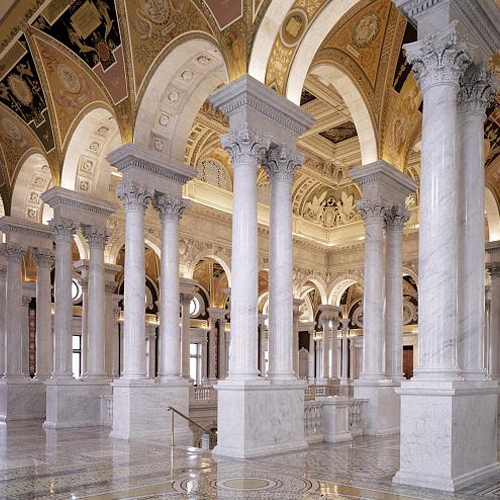 3.2.17

Join alumni and friends for a tour of the Library of Congress in Washington, D.C., with SUNY Potsdam President Kristin Esterberg. Alum and Library docent, John Saint Amour '94, of the US Copyright Office will host a tour of the Jefferson Building of the Library of Congress on Thursday, March 2. There will be a reception at the Capitol Lounge following the tour.
Tour highlights include the art and architecture of the Great Hall and Main Reading Room, along the way expect to see one of only 3 complete copies of the Gutenberg Bible and Thomas Jefferson's complete library as it stood at his Monticello estate. Hear the story of the Library, America's oldest cultural institution: its history, collections, and services for Congress and the nation.
Library Tour
Date: Thursday, March 2, 2017
Time: Tour starts promptly at 4:00 p.m. Please arrive by 3:45 p.m.
Location: The Thomas Jefferson Building is located on First Street SE, between Independence Avenue and East Capitol Street.
Reception
Time: Immediately following tour. Approximately 5:30 p.m.
Location: Capitol Lounge 229 Pennsylvania Ave SE Washington, DC 20003
Cost: $25 per person includes tour and reception with hors d'oeuvres. Cash bar available.
A special thank you to John Saint Amour '94 for hosting the tour.
RSVP by February 21 by calling (315) 267-2120 or Register Online Here [1]!