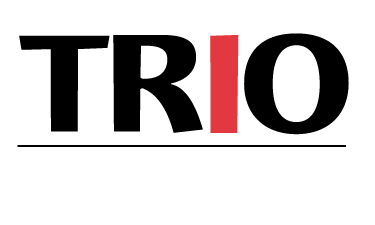 TRIO Mission Statement
It is TRiO's mission to help low-income, first generation, and/or disabled students graduate from university.  This is achieved through the implementation of an all-encompassing approach to the "college experience". TRiO assists students by providing academic counseling and tutoring, helping them to become financially literate, offering guidance on pursuance of a graduate degree, and providing advice to students when they experience day-to-day, non-academic issues.
Earning a college degree is difficult. Becoming a TRiO student can make the difference in getting to graduation.
First Time Participants
Please use the following eligibility guidelines [2] to determine if you qualify for use of TRiO services.
Please note that as required by the U.S. Department of Education, all first-time applicants to TRiO must submit a copy of their own (if considered independent) or their parents'/guardians' (if considered dependent) federal tax return for the prior year.  Applications cannot be processed without this documentation.
Please call TRiO at (315) 267-2347 if you have questions about this application requirement [3].
Happening Now
We are no longer accepting applications for Fall 2017 please stop by during the start of the Spring 2018 semester to join our program.

We are no longer accepting tutor requests for the Fall of 2017 but please stop by during the first week of the Spring semester to submit your new tutor requests.
TRIO is here to help you survive, thrive and strive to succeed throughout your college journey!