All Greek Council Newsletter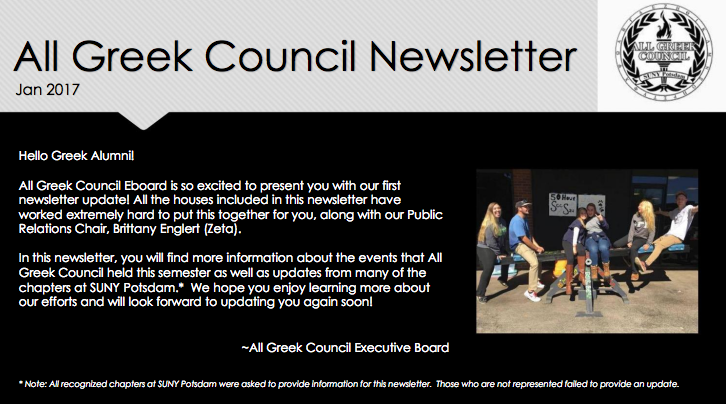 We are excited to share this newsletter that highlights the great work of the SUNY Potsdam Greek Community during the Fall 2016 semester. The newsletter was developed by the All Greek Council (AGC) executive board and we would like to specifically acknowledge the AGC Public Relations Chair, Brittany Englert '16 (Zeta), for her hard work in putting it together.
In addition to highlighting overall community events, each recognized chapter was asked to provide information to be included in the newsletter. Recognized chapters that are not included in this issue, did not meet the submission deadline.
All Greek Council plans to continue this newsletter and we hope to update you in the fall semester.