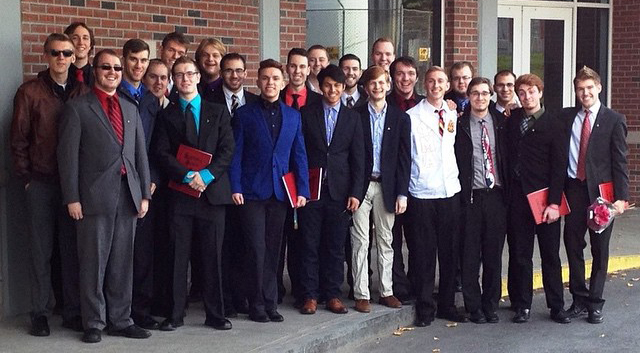 Mission Statement
The object of this Fraternity shall be for the development of the best and truest fraternal spirit, the mutual welfare and brotherhood of musical students, the advancement of music in America, and a loyalty to the Alma Mater.
Date Founded
October 6, 1898
Colors
Red, Black & Gold
Number of Active Members
27
Organizational Goals
To keep the tradition that was founded in 1898 moving strongly in the right direction.
To build better, stronger, broader individuals who are able to live in sympathy and in harmony with their Fraternity brothers and their fellow man.
To provide a strong support network that helps all Brothers meet life's daily challenges.
To become strong in mind, heart, and spirit.
To encourage all aspects of music.
To provide many exciting opportunities for the development of social and leadership skills in an atmosphere of brotherhood and mutual support.
To spread the only known language of all mankind: music.
Recent Activities
Ossian Everett Mills Music Mission, Phi Mu Alpha's national philanthropy
Sorority Sing
Relay for Life
Ushering for Crane recitals and concerts
Contact Information
Chapter Advisor: Dr. Michael P. Schaff
Barrington Mailbox # 9078
Chapter Website
Additional Links