Logo Download & Correct Usage
The official logo for The State University of New York at Potsdam consists of two intertwined elements: the clock tower graphic mark and the wordmark. The clock tower graphic mark is a representation of SUNY Potsdam's most enduring symbol, the Satterlee Hall clock tower, along with the founding year of this institution. Please observe the following.
This logo must appear on all official external campus publications 1" minimum.
The logo should appear as this version, Grayscale, Pantone 1955c or four color process.
One color should appear as black.
File Types
When to use Vector:
Used on vector-based applications or for printing vendors.
Applications: Adobe Illustrator/Corel Draw
Resolution: Independent
When to use JPEG:
For screen-only
Applications: PowerPoint, Keynote, Web,
Resolution: 72 ppi
When to use TIF:
Use these files in word-processing software
Applications: Word processing, MS Word
Resolution: 300 ppi
Download Logos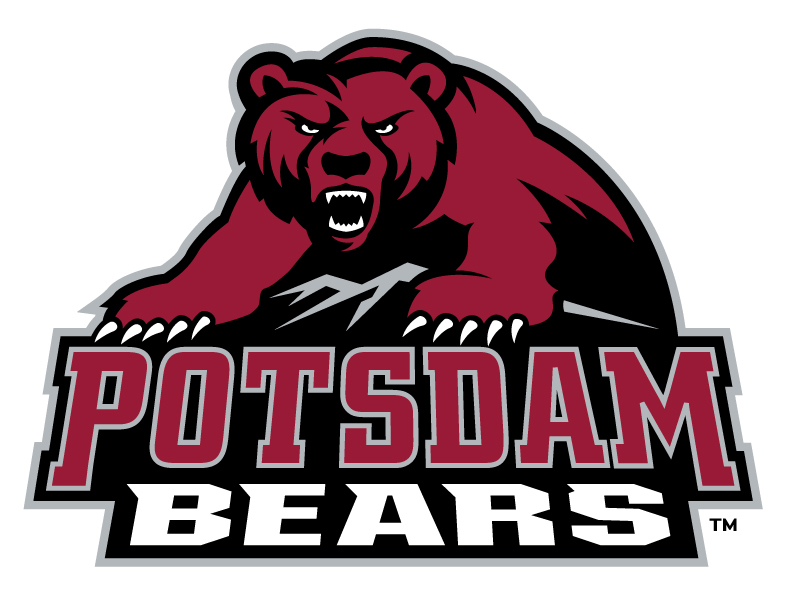 Note: All files are process color. If you need PMS or logos in PMS 1955 and PMS 429, please contact the project manager / production artist.