Connecting
At the Finder, go to the "Go" item in the menu bar at the top of your screen and choose "Connect to Server..." and the following dialog box will appear.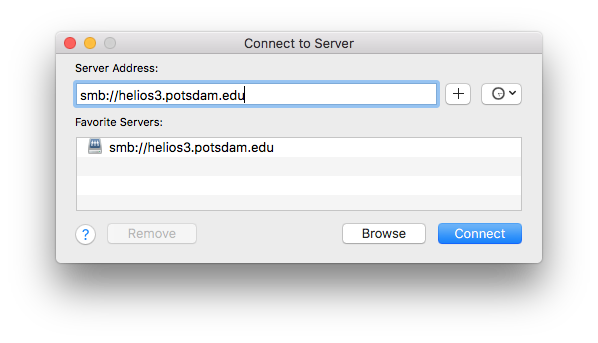 In the Server Address field type the server you want to connect to, in our example that is: smb://helios3.potsdam.edu - it is very important to include the smb:// because this tells OS X that it's a Windows Server.
Optionally, but recommended: click the + sign across from where you just typed. Doing so will add the server to your Favorite Server list so that next time you need only double-click smb://helios.potsdam.edu to connect.
Click Connect and the following dialog box will appear. (Note, if you are on a personally owned computer you will be prompted to enter your campus Username and Password for the server first.)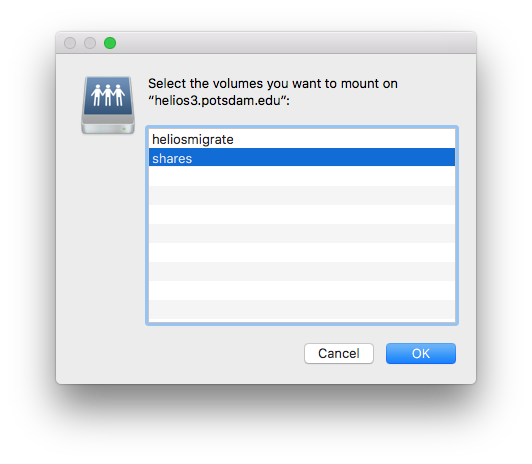 Select the shares volume and then click OK. The server will then appear on your desktop.
Inside the shares icon on your desktop will be all of the Helios3 shares that you currently have access to.