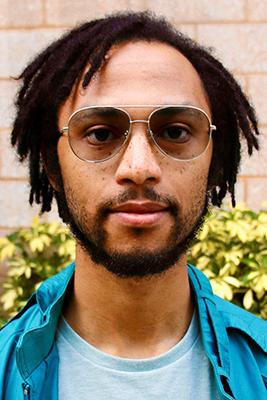 ---
Michael R. Dudley is a trumpet player, composer, producer, educator, and photographer. Michael serves as the director of the Crane Jazz Band, Giroux Honors Combo, and the instructor for Jazz Theory.

With more than a decade of professional experience as a musician, he has performed in groups such as the Cincinnati Contemporary Jazz Orchestra and the South Florida Jazz Orchestra. His recent performances as a fellow with the Henry Mancini Institute Orchestra have allowed him to share the stage with Steve Miller, José Feliciano, John Williams, and Quincy Jones, among other amazing artists. As a doctoral student at the University of Miami - Frost School of Music, he recorded as a lead trumpet player on multiple GRAMMY®- winning recordings by the John Daversa Big Band and Brian Lynch Big Band.

As a composer and arranger, his works have most recently been performed by the Henry Mancini Institute Orchestra, with several projects he is orchestrating currently underway. He has studied with Maria Schneider, Miho Hazama, Gary Lindsay, Noam Wiesenberg, and Stephen Guerra.

As an educator, he was recently brought on staff at the JAS Academy in Aspen, Colorado alongside Shelly Berg, Christian McBride, Brian Lynch, and Chuck Bergeron after first participating as a student in 2019. In addition to his role as Visiting Assistant Professor of Jazz Studies at Crane, Michael is currently a doctoral candidate in Studio Music and Jazz at the University of Miami - Frost School of Music, where he was awarded the prestigious University of Miami Dissertation Fellowship for his thesis, "Technological Mediation in Instrumental Jazz Praxis."