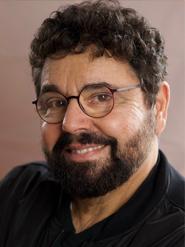 ---
Donald George is currently a full Professor at The Crane School of Music, SUNY Potsdam, Honored Professor with Shenyang (China) Conservatory and was Guest Artist at West Virginia University. He is the recipient of a SUNY Potsdam Presidential Award for Research and Creativity, in addition to the Award for Research Mentorship from The Center for Student Research. His student research projects have been selected from over 3,500 applicants for three National Council of Undergraduate Research conferences. His students appear consistently in leading opera roles at Crane and have appeared internationally and with the Lake George Festival, Stephanie Blythe's Fall Island Festival, Utah Festival Opera, Glimmerglass Festival, Kentucky Opera, Owensboro and Lafayette symphony orchestras as well as first places at MTNA, NATS and the Civic Morning Musical Competition in Syracuse, and other national and international venues.
As Board member for Performance for CMS NE, he hosted the College Music Society Regional Conference at The Crane School of Music, SUNY Potsdam April 4-5, 2014. His publications include articles for Die Tonkunst, American Music Teacher, Society of American Music Bulletin,NOA Opera Journal and Classical Singer Magazine. His book for Oxford University Press entitled Master Singers: Advice from the Stage, which consists of interviews with current opera stars such as Jonas Kaufmann, Stephanie Blythe, Joyce DiDonato, Joseph Calleja and Thomas Hampson, was published in hardcover, paper back and on-line editions such as Amazon's Kindle and Barnes and Noble Nook. He also co-published with Kishor Vaidya the online book Celebrity for the Curious, which kann be found in a Kindle edition.
Donald George is a tenor, and has performed at La Scala, Milan; San Carlo, Naples; La Fenice, Venice; Teatro Reggio, Turin; Teatro Carlo Felice, Genoa; the Paris Opra Bastille and Thtre du Chtelet, the Royal Opra of Brussels, Kennedy Center in Washington DC, the State Operas of Berlin, Hamburg, Vienna and Copenhagen, the Teatro Coln in Buenos Aires, the New National Theatre of Tokyo, New Israeli Opera in Tel Aviv, the Salzburg Festival, BBC Proms, The Flanders Festival, the Perth Festival (Australia), the Blossom Festival (USA) among others. He has sung with conductors Leonard Bernstein, Kurt Masur, Yehudi Menuhin, Jeffry Tate, Steven White, Vladimir Jurowski, Simone Young and recorded for CD and DVD with Sony, Naxos, Phillips Classic, Teldec, Discover International, and Bavarian Radio, among others, including: Mendelsohn's Elijah, Verdi's Requiem, Rossini's Aurelieano in Palmira, Le Nozze di Teti e Peleo (the world premiere recording) and Bernstein's Candide. He filmed Carmina Burana scenically with Daniel Nazareth and the MDR Leipzig Radio Symphony Orchestra. This film has been broadcast internationally including PBS and CBC. His recording of the songs of Margaret Lang Love is Everywhere was Music Web International's CD of the Year and together with Volume 2 New Love Must Rise nominated for a Grammy in the first round. His CD the Songs and Arias of Joseph Weigl (1766-1843) was released at the Esterhzy Festival in Eisenach, Austria. He produced a recording of the choral works of Margaret Lang at The Crane School of Music with the combined choirs and orchestra, entitled All the Heart of Me. American Record Review stated that a winning case is made for the choral legacy of Margaret Ruthven Lang... The soloists-mostly voice teachers at the school-are very good. Opera News wrote that this CD makes a "strong case for Lang's...music," and that "George is the accomplished soloist on two tracks."
He has prepared the complete songs of Nadia Boulanger, the famous pedagogue who was also a guest at The Crane School of Music on four occasions. With students of Crane, he has obtained copies of the manuscripts from the Boulanger Foundation of Paris, which have been transcribed for performance. The world premiere performance took place in December 2015 at the Musikhochschule Mnchen with soprano Christiane Iwen and mezzo Rachel Wilson. This live recording will be heard on Spotify. The Crane School of Music faculty performance is available on the Crane YouTube channel.