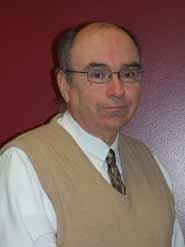 David S. Kistler
Associate Professor
---
In a nutshell I teach only the easy courses in the Business Administration Department: Accounting (several different types); Fraud Examination; Taxation (usually only Individual); Legal Environment (an overview); Employment Law; and Corporate/Organizational Law. I am both a CPA and attorney. My practice was in the Commonwealth of Virginia where I engaged in several different aspects of accounting and the law. The latter included contract law, domestic relations, criminal law, and real estate.

Degree:
BS, Bloomsburg University
MBA, Temple University
Ph.D., NorthCentral University; JD University of Richmond

Publications: 1) Off-Duty Consensual Sexual Relationships: An Area of Employer Intrusion and a State of New York Court Confusion 2) An Unsettled Question: The Emergence of Sexual Orientation Discrimination Under Title Vii 3) Independent Contractor V. Employee: The Never Ending Battle 4) The Land Rental Dispute: Tax Evasion or IRS Abuse?