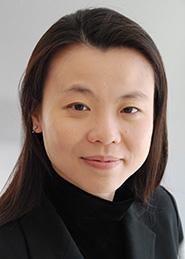 ---
Conductor Ching-Chun Lai has held the post of Director of Orchestras and Assistant Professor of Music at the Crane School of Music, State University of New York at Potsdam since 2011. During her brief tenure, the Crane Symphony Orchestra has advanced swiftly in both quality of performance and reputation. In 2014, the Crane Symphony Orchestra was invited to perform at the annual conference of the New York State School Music Association. In addition, the orchestra has performed in prestigious venues such as Lincoln Center and Carnegie Hall. In Potsdam (NY), Dr. Lai appears annually in Potsdam's traditional holiday "Candlelight Concert", which is broadcasted nationwide by PBS. As part of Crane's educational mission, Dr. Lai and the Orchestra tour regularly to various school districts throughout the Northeastern United States.
A committed educator and experienced ensemble clinician, Dr. Lai has worked with numerous youth orchestras and university ensembles in Taiwan, Canada, and United States. Recently, she has conducted honor orchestras in New York State and Massachusetts, given master classes at National Chia-Yi University in Taiwan, and served as ensemble clinician in Wisconsin and at the Kiwanis Music Festival in Canada. In 2015, Dr. Lai conducted a joint concert of Rochester Philharmonic Orchestra and Rochester Philharmonic Youth Orchestra, performed in Kodak Hall at Eastman Theater.
With her deep interest in opera and new music, Dr. Lai has conducted the world premiere of Maura Bosch's opera Art and Desire, a University of Wisconsin-Madison commission, as well as Jerry Hui's comic opera Wired for Love. She has also worked on opera productions of Debussy's Pelléas et Mélisande, Donizetti's Don Pasquale, L'elisir d'amore and Maria Stuarda, Handel's Alcina, Massenet's Thaïs, and Britten's Turn of the Screw. In 2009, Dr. Lai conducted the Madison Bach Musicians for performances of Bach's St. Matthew Passion. A great success, the performances were described in Isthmus as "consistently excellent, from the opening triple-chorus to the final double chorus, while the harmonized chorales were soaring anthems of faith." She has also collaborated with the Contemporary Chamber Ensemble at University of Wisconsin-Madison, and was a founding member of the group, New Muse. With these dynamic musicians, Dr. Lai undertook several significant projects including fully staged performances of Eight Songs for a Mad King by Peter Maxwell Davies, and performances of Schoenberg's Pierrot Lunaire.
Dr. Lai made her conducting debut at the age of 19 with Taiwan's National Cheng Kung University Wind Ensemble and was appointed conductor of that ensemble soon after her first engagement. During her tenure, this ensemble won music competitions in Taiwan, became one of the top university wind ensembles in the country, and was invited by the Asian Pacific Band Festival to perform in the Sydney Opera House in Australia. Throughout her conducting career, Dr. Lai has performed in Jordan Hall in Boston, Overture Center and Music Hall in Madison, Wisconsin, Chung-Hsin Concert Hall in Taiwan. She has served as cover conductor for Gunther Schuller, as well as Christof Perick, Larry Rachleff, and Duain Wolfe in the Lougheed-Kofoed Festival of the Arts, worked with renowned artists, such as percussionist Aiyun Huang and the Berlin Philharmonic Woodwind Quintet.
Dr. Lai received the Church Memorial Conducting Award twice from University of Wisconsin-Madison, in recognition of emerging conductors who show great professional promise. She has recently been granted a competitive research award, the Dr. Nuala McGann Drescher Leave Program sponsored by the State of New York/United University Professions Joint Labor-Management Affirmative Action/Diversity Committee. Upcoming project includes collaboration with trombonist Burt Mason and violinist Jessica McJunkins for the Untold Legacies residency at SUNY-Potsdam, a series of concerts and discussions about diversity in classical music world.
A former faculty at Mount Holyoke College, Dr. Lai studied conducting with Gunther Schuller, James Smith, and Charles Peltz. Master classes include work with Gustav Meier, JoAnn Falletta, Ken Kiesler, Neil Varon, and Frank Battisti. Dr. Lai holds a Doctor of Musical Arts degree in Orchestral Conducting from the University of Wisconsin-Madison, Master of Music degrees in Conducting and Music Education with Distinguish Performance and Academic Honors from the New England Conservatory of Music. Dr. Lai also holds Master of Science degree in Aeronautics and Aeronautics Engineering from the National Cheng Kung University in Taiwan.