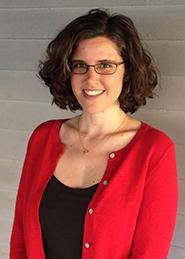 ---
Erica Levenson is a musicologist whose primary research focuses on baroque music, with an emphasis on the international circulation of opera and theater during the seventeenth and eighteenth centuries. She is currently working on a book project that examines the history of British nationalism in opposition to London multiculturalism through the lens of the French operatic and theatrical invasion in the early eighteenth century. She also studies musical borrowing and the history of sampling in popular music.

An advocate of building collaborations across diverse intellectual communities, Erica has presented her research at national and international conferences, including the International Conference on Baroque Music (2014, 2016), the Translation in Music International Symposium at Cardiff University, and national meetings of the American Musicological Society. These conferences have led to interdisciplinary publications, including a book chapter, titled "Translating Myth Through Tunes," that will be published in the volume Music, Myth, and Story in Medieval and Early Modern Europe (forthcoming). Her research has been supported by the American Musicological Society and the Society for the Humanities at Cornell University.

Erica teaches courses on a wide range of topics, including seventeenth- and eighteenth-century music, performance practice, music and politics, American popular music, and opera. As a harpsichordist and organist, she integrates performance with teaching and research. Erica first pursued her interests in early music performance and interdisciplinary scholarship when she was an undergraduate at the University of California, Berkeley, where she received a B.A in music and English literature. Before coming to SUNY Potsdam, Erica taught at Ithaca College, Syracuse University, and SUNY Buffalo. She earned her PhD in musicology from Cornell University.