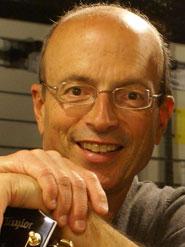 ---
Besides his role as an adjunct instructor with the Crane Institute of Music Business and Entrepreneurship, Rob Zolner is also the Assistant Audio Engineer for Crane. His responsibilities consist of setting up sound reinforcement for the school's many events, overseeing the recording of student recitals, and providing students with sound playback when requested for a recital.
Rob has accumulated a wealth of music retail experience with his many years of employment at Potsdam's Northern Music and Video where his primary areas of expertise were both home and mobile audio. He was also responsible for designing and installing sound systems for clubs, restaurants, and in consumer's homes.
Rob operated a successful local recording enterprise in Canton, NY, called Judson Street Studios which catered to independent artists. He has been credited for engineering and producing many projects released on vinyl, compact cassette, and CD. He also worked on many spoken word and radio advertising productions.
As an accomplished guitarist, Rob is currently performing regularly with the group Double Axel which has a loyal following among many Potsdam and Clarkson alumni. He is also working in an acoustic duo called 12 Struck. Being a charter member of the Business Administration Advisory Council for SUNY Potsdam gives him the opportunity to participate in events that are designed to enhance Potsdam College students' understanding of how the business world works.