Crane International Piano Festival
Due to the ongoing development of COVID-19, the piano festival is canceled for the summer of 2021.  Stay tuned for our program in 2022! Please stay healthy and safe, everyone! 
SUNY Potsdam's Crane School of Music hosted the inaugural Crane International Piano Festival in the summer of 2019!  The festival—a seven-day event for young pianists from 13 to 18 years old—offered intensive training opportunities with renowned faculty members from The Crane School of Music and other guest artists. The inaugural festival featured one week of concerts, masterclasses, private lessons and workshops for talented young pianists, all on SUNY Potsdam's beautiful campus in the foothills of the Adirondacks.
Students had the chance to attend workshops and perform on stage at the Crane School of Music during the festival, learning from world-renowned faculty, including Crane professors Young-Ah Tak and Eugenia Tsarov, Victoria Mushkatkol (a piano faculty member at The Julliard School's pre-college division), and Erikson Rojas (a piano faculty member at Palm Beach Atlantic University).
In light of the global pandemic, the festival has been cancelled during the past two summers, but stay tuned for our in-person program in the summer of 2022!
The Crane School of Music is distinguished as the only All-Steinway School within the SUNY System, with more than 150 Steinway pianos, including three new concert grands. In fact, Crane has made the largest piano order in Steinway & Sons history—twice. This happened in 1955 (with 125 pianos) and 2007 (with 141 pianos).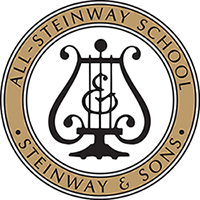 The Crane International Piano Festival requires that the following forms be completed, signed and mailed to the address below prior to May 31, 2019.
Forms:
Medical Authorization & Health History Form (2 pages)

Acknowledgements & Hold Harmless

Code of Conduct & Talent Release

Check-Out Authorization Form

Private Lesson Authorization (if applicable)
This Forms Packet (PDF) includes all of the required forms. Each of the fillable PDF pages are linked, which will minimize redundancy in data entry. Note the forms packet is processed through Crane Youth Music (CYM).
Please complete the fillable fields, print, sign, have doctor's office complete medications portion of health form (if needed), and return to:
CIPF
c/o Crane Youth Music
44 Pierrepont Avenue
C218 Bishop Hall
Potsdam, NY 13676
You may also fax the completed forms to CYM at (315) 267-2413.