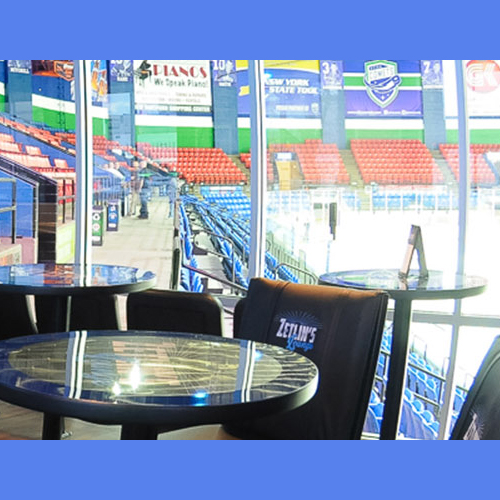 1.13.18
SUNY Potsdam alumni and friends are invited to join us for hockey night in Utica!
Support your Potsdam Bears at the men's ice hockey game in Utica and join the team after the game for dinner on Saturday, January 13. Cheer for the team as they take on Utica College at Utica Memorial Arena, and enjoy dinner at the arena immediately following the game in the Zeitlin's Lounge.
It's a great chance to catch up with fellow alumni, parents, and meet the players and coaches! Wear your Potsdam gear!
Hockey Game
Date:
Saturday, January 13

Place: Utica Memorial Arena
400 Oriskany St W.
Utica, NY 13502
Time:    
7 p.m. (Reception immediately follows game in the Zeitlin's Lounge) -   Get game tickets at Will Call under SUNY Potsdam
Cost:      
$22.00 (Includes game ticket and dinner)
House salad, chicken parmesan, baked rigatoni, dessert, and beverages.
If you plan to attend the dinner you MUST register, as we cannot accommodate walk-ins.
Registration is now CLOSED. Tickets for the game can be purchased at the arena box office on the day of the game.