The official logo for The State University of New York at Potsdam consists of two intertwined elements: the clock tower graphic mark and the word mark. The clock tower graphic mark is a representation of SUNY Potsdam's most enduring symbol. Please observe the following.
This logo must appear on all official external campus publications – 1" minimum.
The logo should appear in the spot color Pantone 1955 C (maroon), four-color process (C: 9  M:  100  Y: 54  K: 43) or black.
File Types
Vector (EPS):
For print jobs
High resolution
JPEG:
For screen-only (computer monitor/web)
Low resolution
Download Logos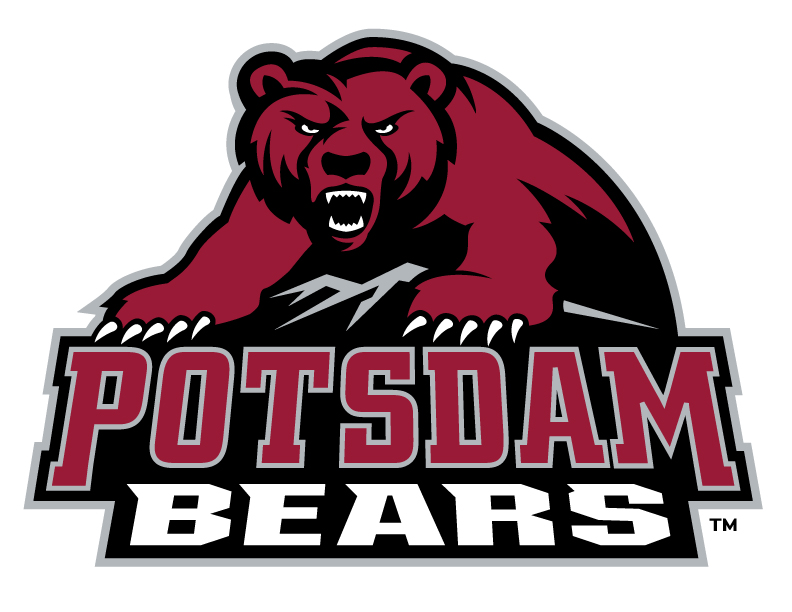 Note: All files are process color. If you need PMS or logos in PMS 1955 and PMS 429, please contact the project manager / production artist.