What are Peer Advisers?
As Peer Advisers, we take pride in mentoring our peers on their career path. We spend a full semester training with the Career Services professionals, and then begin taking appointments with other students.
Why meet with a Peer Adviser?
Through these individual appointments, we help students create and refine their resumes to be success and results oriented. We also walk students through writing cover letters that bring out their skillsets. Our appointments can aid in job/internship searches to maximize every opportunity available to students, and we also work with students on LinkedIn and other digital branding strategies to stand out to potential employers. Our goal is to provide students and alumni with resources and opportunities to make their dream job a reality.
Make An Appointment Today

Interested in working as a peer adviser?
Each year we hire 2-5 new peer advisers, either as Federal Work Study employees, student assistants, or interns earning applied learning credit for their work. We also hire a graduate assistant to help manage the program each year. Watch for our ad in Handshake in April, or reach out to career@potsdam.edu for more information.

Benefits of joining our peer adviser team
Gain mentoring, conversational, and career counseling skills
Assist in event planning for annual Alumni Networking Event and Career Day
Opportunities to lead workshops and network with employers who seek SUNY Potsdam students
Overall sense of responsibility for our students' career success
2019 - 2020 Peer Advisers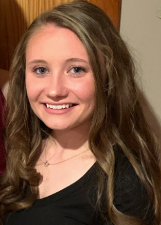 Trinity Paquin ('23) is a Peer Adviser at Career Services. As a first-year student at SUNY Potsdam studying mathematics education, she looks forward to pursuing a career as a high school math teacher. Outside of her studies, Trinity enjoys hiking, watching movies, and spending time with her family (especially her dogs). Trinity is very excited to begin her journey at SUNY Potsdam and with Career Services.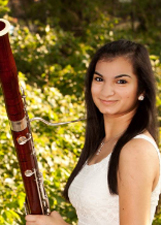 Naira Sidi (G'20) serves as the Graduate Assistant at career services. She currently studies music education, researching social justice in school music programs. Born and raised in Texas, Naira moved to Montreal for her undergraduate studies at McGill University and is enjoying her masters program in Potsdam. Outside of school, Naira enjoys assisting the beginner instrumentalists of the New Horizons Band of Northern NY. She can't wait to enter the field and make music with elementary and middle school students.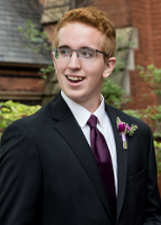 Jason Perregaux ('21), works as a Peer Adviser for Career Services. This is his third year being a part of the Lougheed Center for Applied Learning, previously working as a marketing assistant. He is also in the First Year Experience program as an RA, tutors accounting, and is the Vice President of Intervarsity Christian Fellowship. He majors in Business Administration and minors in Communication. He loves interacting with students and learning their stories, not just building resumes, and his hobbies include video games, singing, and frisbee. If you see him on campus, please say hi!
Destiny Tirado ('20) is a Peer Adviser in the Career Services office who is pursuing a degree in Spanish & Anthropology. Aside from helping others some of her goals/passions include traveling & eating – especially traveling to eat. As a senior from Brooklyn, she looks forward to returning home after graduation in hopes of pursuing a College Advising career. She hopes that her experiences as a peer adviser will help her better serve the underrepresented youth in our communities in fulfilling their higher education & career goals. Until then, she is super eager to assist her peers and fellow classmates with their professional development!
Sean ('20) is studying business administration with a minor in history here at Potsdam. After graduating in May, he plans to use the skills he's acquired over his college career to pursue a job in accounting or finance. Sean's ultimate goal is to open his own restaurant in the city of Syracuse. In his free time, Sean enjoys cooking, writing music, gardening and playing video games. Sean is immensely grateful for the time he's had at Career Services and the people he's gotten to work with!