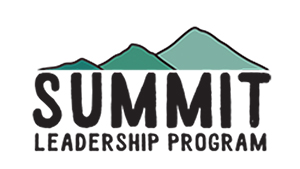 Summit provides broad exposure to 11 critical career-readiness competencies identified by the National Association of Colleges & Employers (NACE) and the Council for the Advancement of Standards in Higher Education (CAS) for Student Leadership Programs. Students can participate in Summit through the Specialty Badge Program and/or the Explore Leadership Development Program. For more information on Summit, check out our website.

Specialty badges provide exposure to at least one Summit competency allowing students to build skills in a specific area of interest that is meaningful to them. Each specialty badge includes a minimum of 8 hours of learning plus a reflective activity where students will articulate and explore skills gained. The following badges are currently available:
Climbing Wall

Belayer

Certification
Career Management: Exploration & Development
Writing Your Way In: Tools for Success with College Writing
Social Justice
Women, Gender, & Leadership (Fall only)
From Passion to Action: Writing for Growth & Advocacy (Spring only)
Email Ruth Policella to enroll in a specialty badge.
Explore Leadership Development (All students are enrolled)
Explore Leadership Development it is designed to build real-world skills that employers want while showcasing student accomplishments to enhance career marketability. Competencies covered include: Leadership, Career Management, Global/Intercultural Fluency, Oral and/or Written Communication, Social Responsibility, Healthy Behavior, Purposeful and Fulfilling Life, and Teambuilding/Collaboration.
To view your progress for Explore, go to your profile (your first initial in the upper right-hand corner), and select "Paths."
Students who complete Explore Leadership Development will be recognized with a digital badge and a cord for graduation.