Feel Right at Home
Our students and faculty represent many different races, ethnic groups and cultures and they come from all corners of the globe. But we are one strong community that celebrates and supports individuality on campus.
The Center for Diversity exists to assist all students, with an emphasis placed on students of color and diverse backgrounds, in their educational and personal transition and development at SUNY Potsdam. It is the expressed goal of the office to provide educational and social programs and services to help students meet their personal and professional goals. In its continued effort to afford students empowering opportunities, the office provides academic and personal advising as well as referral to other campus services. The office also coordinates diversity training sessions, skill development workshops and leadership opportunities to assist in the college-wide appreciation for multiculturalism and diversity.
Stop by and visit the Center to find out more about these groups:
Student Activists for Gender Equality (SAGE)
The Ummah in Potsdam (Muslim student group)
Chinese Student Organization
For More Information, Contact:
Louise Tyo, Interim Director
Center for Diversity
223 Sisson Hall
cfd@potsdam.edu
(315) 267-2184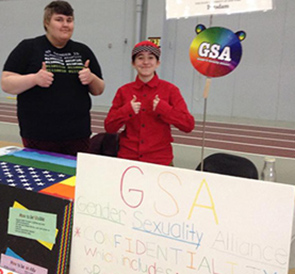 Events

Town Hall Mtg - Progress & Planning Discussion

Knowles MPR

Join us to discuss DIAC's Fall progress and Spring Plans!

Safe Zone Training for LGBT Awareness

Raymond 8th Floor Dining Room

Join us for Safe Zone Training for LGBT Awareness - presented by 'Rolake Odetoyinbo.