Presidential Scholars Program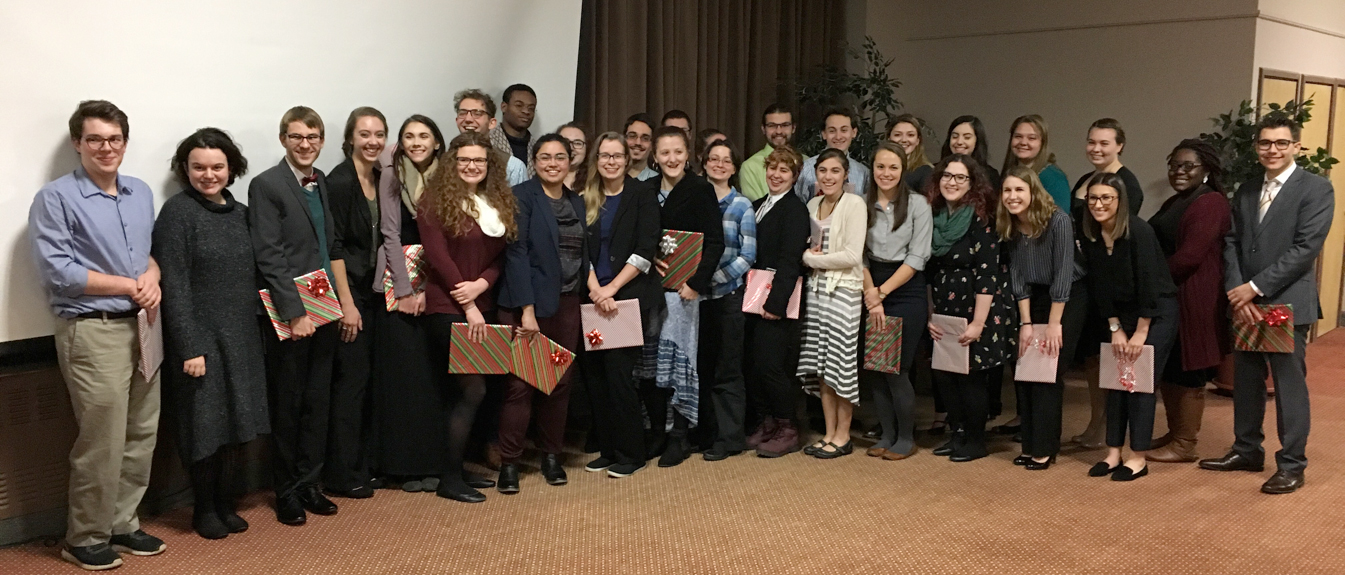 Through the Presidential Scholars Program, motivated & talented SUNY Potsdam students are given the opportunity to create their own independent project and to more fully develop their interests and intellect.
The Presidential Scholar's Program provides recognition and additional financial resources to students who have achieved academic excellence and who demonstrate a commitment to their own academic progress.
Students selected for the program are required to draft an educational plan and complete a project that will lead to fulfillment of their academic goals. Presidential Scholars are supported in the design and implementation of their project by individual advisors. For more information about the eligibility and requirements, see Admissions Criteria & Expectations.
Students who wish to explore possibilities beyond the limits of traditional classroom experiences are strongly encouraged to apply to the Program. To learn about what Presidential Scholars are doing now and what they've done in the past, see Current and Past projects.
Contact Information
Dr. Thomas Baker, Interim Director of Presidential Scholars Program
107 Crumb Library
(315) 267-2828
bakertn@potsdam.edu
Funding for the Presidential Scholars Program comes from gifts to the Potsdam College Foundation from alumni, friends, faculty and businesses who support higher education at SUNY Potsdam and believe in self-directed learning.
The Presidential Scholars Program is especially appreciative and grateful for the generosity of Mildred Eveline Post and Bill Farley in support of funding student scholars and program activities.