Save The Date for Family Weekend 2018: September 21-22, 2018
Family Weekend 2016 was a success! We offered faculty-led classes, Build-A-Bear Workshop, a night of A Cappella, dinner and photo slideshow with the President, the Community Performance Series Concert and much more.
Thank you to all of the students and their families who attended and supported the 2016 Family Weekend Program. Take a look below at some of the fun memories from Family Weekend 2016!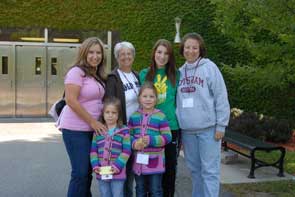 Questions?
For questions about Family Weekend, please contact Stephanie Anable at (315)267-2580 or anablesm@potsdam.edu.