If you enjoy the study of the past, you've found a home in the history program at SUNY Potsdam.
Our eleven full-time department members teach a variety of courses ranging from the Ancient World to the present, and from Africa and Asia to Europe and the Americas. We're all inquisitive scholars whose passion for history enlivens our classrooms. Just ask any history major.
We hope you'll join us in starting your own lifelong quest for historical understanding.
Welcome!
Dr. Thomas N. Baker, History Department Chair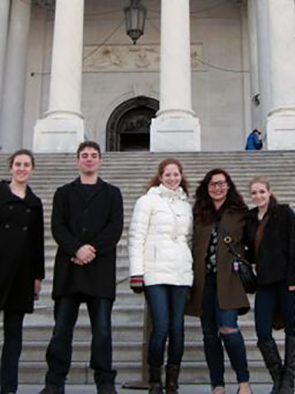 "The history department has allowed me to pursue many amazing opportunities during my time at SUNY Potsdam! I have served as an undergraduate learning assistant, conducted independent research, and have been able to combine many course projects with other interests, such as my love for local history and museums. The faculty have become much more than just my professors; the department has become my family away from home. Their dedication, support, and guidance have helped me find my passion and prepared me to go on to graduate study."
~ Katelyn Legacy, History Major Class of 2016