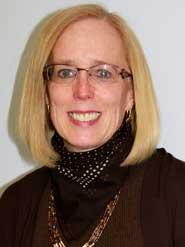 Meg M Bain
Interim Director
---
Education:
C.A.S., Certificate of Advanced Study in Counseling. St. Lawrence University.
M.S. Ed., St. Lawrence University. Counseling and Human Development
B.S., SUNY Buffalo. Business Administration
Meg has worked in the Career Planning office of SUNY Potsdam since September 2007. She was hired as the Assistant Director of Career Planning. Prior to this Meg worked as Director of Student Support Services at SUNY Canton from 1986 until 1988, and then held the same position at SUNY Potsdam from 1990 until 1996. She then became a Career and Technical Education Counselor for BOCES. Her latest job, before returning to SUNY Potsdam, was at Edwards-Knox Central School as a school counselor. Each position she held contained an element of career exploration with students, and was the work she enjoyed most.
Meg assisted with the annual GATEWAY TO CAREERS program while with BOCES. This program prepares students to create a resume and participate in mock interviews with regional businesses and organizations. She was also the coordinator of the Clarkson Leadership Program for Southwest Tech Career and Technical Education Center. She enjoys presenting information relating to career exploration, informational interviews, interest profiles, resumes, and working one-to-one with students.