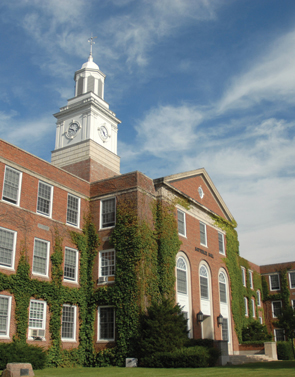 No matter your background, we're here to help you succeed, every step of the way.
The Student Success Center can connect you with resources on advising, accommodative services, tutoring, study skills and special programs.
The following programs also offer specialized support services: EOP, Bridges, TRiO, CSTEP, NCSTEP.
Are you a veteran, service member or in a military family? SUNY Potsdam is military-friendly; we offer veteran support services to help you access benefits and find the support you deserve.
Accommodative Services can help students with documented disabilities, so all members of our community can benefit from our educational opportunities.
Resources and services are also available to assist international and exchange students.
Kalis Nunes '20
Kalis Nunes '20 has been on a trajectory of success ever since he first set foot on campus his freshman year. After entering SUNY Potsdam through the Bridges Program, he went on to work as a resident assistant, a tutor for TRiO, a coordinator for Multicultural Weekend, on top of being the president/captain of the Bear Witness Step Team. Now he is taking on his most significant leadership role yet, as the next president of the Student Government Association.