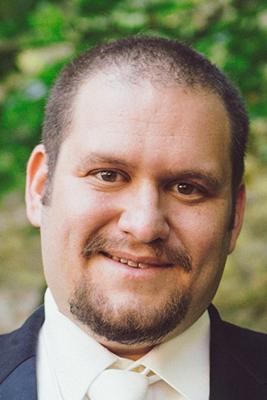 ---
Russell Biczo is a graduate of Arizona State University with a B.M. in Music Education and M.M. in Music Education. He is presently completing his Ph.D. in Music Education from Arizona State University.
During his time as a graduate assistant at Arizona State University, Mr. Biczo worked and taught classes emphasizing the use and negotiation of music technology in music learning and practices of contemporary musicianship in the music education classroom. In his continued interest of music technology and music pedagogy, Mr. Biczo facilitated learning and worked with local community groups, Boys and Girls Club and Project AMP, where youth explored music creation and music integration in film, processing, and video game design.

Mr. Biczo's public school teaching contributions involved high school and middle school bands in the Chandler District (Chandler, AZ) and high school instrumental, choral, and general music in the Madison District (Phoenix, AZ).

His current research interests include technology use and access in the classroom for music creation, collaboration, and learning, and the use of digital badges as assessment and achievement tools. Correlating with his research, Mr. Biczo presented at the Mountain Lake Colloquium, Society of Music Teacher Education Symposium, ArtsWork Graduate Student Research Colloquium, and has been invited to present at the Association for Popular Music Education.