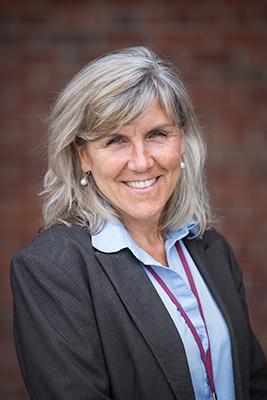 ---
I'm a curious risk-taker and lifelong learner with an itchy brain. My professional and academic lives are anchored in human performance, training and development in higher education as well as the community and workplace. I apply brain and cognitive science to all aspects of my work, and incorporate digital media, including virtual reality, to meet the learning needs of 21st century learners and upskilling opportunities of today's workers. Equally, systems theory and design thinking frame my approach to wicked problems as the basis of my pedagogy and training at all levels.

My work with undergraduate and graduate learners applies human-centric approaches to instructional design, leadership, organization development, policy and ethics, human capital development, research techniques, and human resource management. As an Online Faculty Fellow and Academic Coach, I also support faculty in their journey into digital and remote teaching.

My research interests include cognitive load theory, neuro-education, dual coding, and digital media literacy and authorship. Currently, I'm part of an interdisciplinary team from public health, the library, and applied learning on the role of digital literacy in learning, research, and student support. The team reflects librarian, student, administrative, and faculty perspectives and is funded by the Lougheed Applied Learning Grant program.

Multiple perspectives based on diversity and inclusion are at the core of what I do. Since the mid-1990s, my work and study opportunities have taken me all around the world including the Far East, Central Asia, Africa, and the Middle East. In my teaching at SUNY Potsdam, I weave global and North American perspectives, as well as social justice movements and themes, into classroom learning.

Overseas, I've designed and developed country-wide professional development programs, led outreach programs across multiple continents, and represented Canada as a Trade Commissioner of Education & Training in the Arabian Gulf. More locally, my collaboration and consulting with local employment agencies has focused on the use of virtual reality and other technologies to support workplace exploration and upskilling.

Degrees:
BA, Latin American & Caribbean Studies, 1994, McGill University, Montreal, PQ
Diploma in Education, 1995, McGill University, Montreal, PQ
Diploma in English Language Teaching to Adults, 2000, Cambridge University, UK
MA, Curriculum, Teaching, & Learning, 2002, University of Toronto, ON
EdD, Johns Hopkins
Graduate Certificate, Instructional Design, 2011, Indiana University, Bloomington, IN
Doctor of Education, Mind, Brain, & Teaching, 2018, Johns Hopkins University, Baltimore, MD