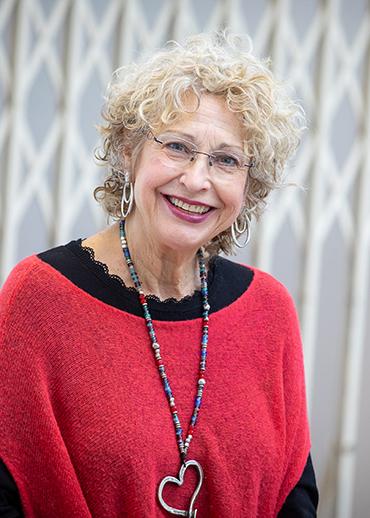 ---
Four years ago, in order to settle close to her daughter and family, Margaret Chalker moved to Massena, NY from Zürich, Switzerland where she was a soprano soloist with the world renowned Opernhaus Zürich for 25 years, singing roles ranging from Pamina to Donna Elvira to Sophie to Agatha, Gilda to Elizabetta, including operas of the 20th century (Henze's "der Prinz Von Homburg",(Prinzessin Natalie) with Thomas Hampson as well as Frank Martin's "le vin herbé" as Iseut to Piotr Beczala's Tristan in the marvelous Marco Marelli production and the world premiere of "Harley" by Edward Rushton as well as Ligetti's "Le Grande Macabre".
A native of Waterloo, N.Y. in the Finger Lakes, Margaret earned a BME from Baldwin Wallace College, Ohio, (Studio of Sophie Ginn-Paster) studied six months in Italy, returned and taught intermediate and high school music for a year in the Seneca Falls school district before receiving a Graduate Teaching Assistantship to Syracuse University to study with Helen Boatwright. While a Masters student in Syracuse, Margaret gained experience with the Syracuse Opera Company and conducted the church choir at North Presbyterian Church in Geneva, N.Y.

Upon graduation she spent some time in New York City, (Studio of Marlena Malas) won several contests including first place in the prestigious Baltimore Opera Competition and then took a position on the voice faculty of SUNY at Fredonia. While teaching, her performance career continued to blossom as she sang with the orchestras and/or opera companies of Seattle, Buffalo, Syracuse, Erie, Columbus, El Paso, and the St. Paul Chamber Orchestra.

Ms. Chalker resigned from SUNY in order to devote herself full time to performing. She had successes from Chautauqua to Glimmerglass, Omaha, to Houston, to Ft. Lauderdale, and New York City before a well known agent recruited her for the Deustche Oper am Rhein in Düsseldorf, Germany and her European Career was launched. After two and a half years in the Düsseldorf ensemble she was asked to join the company of the Zürich Opera. In Zürich alone, she sang over 700 performances of over 60 different roles and she sang many guest performances in Berlin, Hamburg, Cologne, Leipzig, Dortmund, Munich, Prague, Bratislava, Belgrade, Graz and Salzburg, St. Gallen, and Le Grande Théâtre de Genève among others.

Margaret maintains a small teaching studio in Zürich where she returns regularly to mentor her students, including younger colleagues, now enjoying fine professional careers themselves. Ms. Chalker is joyfully anticipating a year on the faculty at Crane and the opportunity to share her 40 years of professional experience in both performance and teaching.