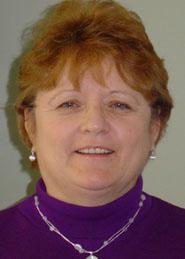 Karen L. Ham
Director
---
Education:
M.S. Ed., University of Southern Maine. Adult Education with a Concentration in Career Planning
B.A., Ohio State University. Psychology with concentrations in Counseling and Industrial Psychology
Karen has worked in the Career Planning office at SUNY Potsdam since 1981. In 1981 she was hired as Assistant Director and Coordinator of Placement. In 1995 she was promoted to Director of Career Planning. She has worked professionally in the career planning field for 30 years. She has served as President of the SUNY Career Development Organization. She has taught career planning courses at SUNY Potsdam, the University of Southern Maine, and Ohio State University. Prior to coming to SUNY Potsdam, she worked at the University of Southern Maine Counseling and Career Development office and wrote career development youth grants for York County Community Action. Karen finds fulfillment assisting others with their career plans. She strongly encourages all students to begin career planning their freshmen year. Karen's main responsibilities include the overall office supervision, handing all budgetary matters, providing individualized career counseling services, giving class and group presentations and initiating new career programs. She grew up in Maine. Her spare time activities include working with community organizations, walking on the beach, arts and crafts, line dancing, clogging, chatting with friends and white water rafting.